Universal Studios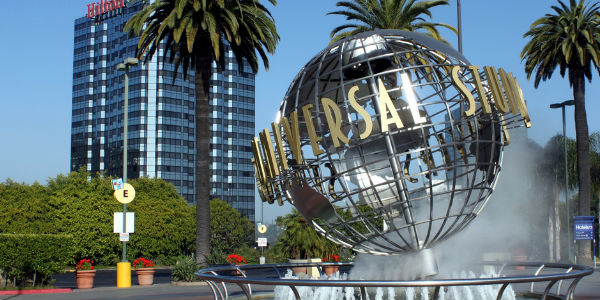 Universal Studios Orlando, Florida is a staple attraction for both small and 'big kids'. Boasting two theme parks, Universal Studio and Universal's Islands of Adventure hosted about 15.2million guests in 2013. Universal Studios invites you into the magical experience of your favourite films, where you'll be spoiled for choice with a wide selection of rides, movie sets, shows and attractions that is sure to satisfy your appetite for the fun and thrill factor. If you fancy testing your fear threshold try The Revenge of the Mummy or Hollywood Rip Ride Rockit.
The multi-award winning Universal's Islands of Adventure theme park allows you to relive and enter the world of your favourite child- or adulthood comic book heroes, cartoons, movies, myths and legends through remarkable islands decked out with scream-worthy rides. Dragon Challenge, Harry Potter and the Forbidden Journey and Flight of the Hippogriff are the latest additions to join the Universal family.
Nearest airport
Orlando International Airport is about a 20 minute car journey without traffic.
Magic Kingdom Park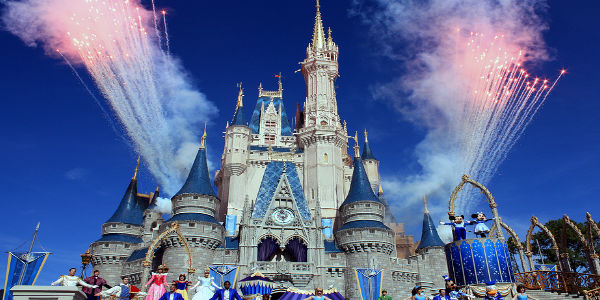 Magic Kingdom Park, better known as Walt Disneyland Orlando is undoubtedly a place where childhood dreams originated. Cast yourself into 'a whole new world' and experience Adventureland, Liberty Square, Frontierland and Fantasyland. It's currently undergoing one of the largest expansions since its unveiling in 1971, and upon completion this year will essentially double the size of the park.
In 2014 Magic Kingdom Park welcomed nearly 20million visitors, ranking it as the most visited theme park in the world for six years running. This is truly the only place where you can claim to have brunched with Minnie, taken a magic carpet ride and slept in a bed fit for Disney royalty.
Nearest airports
Both Orlando International and Kissimee Gateway airports are roughly within a 30 minute drive to Magic Kingdom Park.
Discovery Cove
This park allows you to enter an underworld where you can swim with a dolphin, confront your fears and come up close and personal with sharks, snorkel with a shoal of tropical fish or walk the sea floor. But don't worry, Discovery Cove has something for everyone, so if you would rather relax under the hot Florida sun you can stretch out on the park's pearly white sandy beach. And did we mention this is an all-inclusive park?  Just pay a fee at the gate and you can enjoy breakfast and lunch with snacks and as much 'soda-pop' as you can handle.
Nearest airport
Orlando International Airport is about a 20 minute drive without traffic or you can hop on a bus which will extend your journey time to more than 95 minutes.
Busch Gardens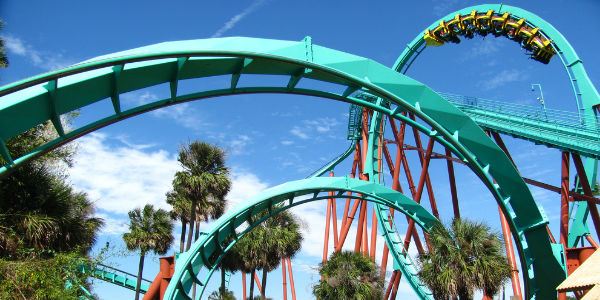 Busch Gardens, a sister park of Discovery Cove, has been dubbed as one of the highest quality theme parks in the world. This multi-award winner offers you the opportunity to get within touching distance of endangered animals, alongside fantastic rides for those thrill-seekers. This African-themed animal attraction stretches across a modest 335 acres and is an ideal adventure for all the family that shouldn't be missed.
Nearest airport
Located in Tampa, about an hour and a half journey from Orlando, Tampa International Airport is approximately a 30 minute drive but do allow extra time for traffic.
EPCOT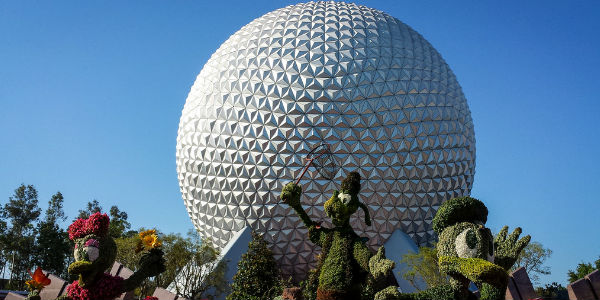 Twice the size of Magic Kingdom Park, this Walt Disney creation ranked third most visited theme park in the US and the 6th in the world after welcoming nearly 11.5million guests in 2014. EPCOT is inspired by Walt's vision of a futuristic, utopian city. It has two distinct realms: World Showcase, which allows guests to experience the culture and cuisines of 11 countries from around the world, and Future World, a utopian domain inspired by technological feats.
Nearest airport
Orlando International Airport is about 23 minutes away without traffic.
Image2:Ian Carroll/CC
Image3:Bob Lindsell/CC
Image4: Roller Coaster Philosophy/CC
Image5: HarshLight/CC