Employees are slowly returning to work in offices and as a result there has been an increase in traffic, pedestrians on the streets and of course, cyclists. However, one mode of transport which has seen a rapid growth in popularity over the last few years are electric scooters.
Many people use this method of transport as it proves to be very convenient and of course, a lot cheaper. Using an e-scooter means you avoid waiting for the bus or the train, you avoid sitting in rush hour traffic for long periods of time, they bring you from door to door and they are environmentally friendly. When they are used safely and efficiently, they can be an excellent way to get around - and you look pretty cool while doing so.
When I first tried out a SEAT Ireland eXS KickScooter and took it for a spin privately near my home, I felt overwhelming fear as well as overwhelming freedom. Once you get on the scooter, you pop on your helmet and you push your foot off the ground to get started. The motor then takes over and you press the right throttle (marked blue) with your thumb to go and the left (marked red) to stop. Believe me, you don't want to get these two mixed up.
The scooter is right up my alley, with the price starting from €599 at SEAT retailers nationwide. It has a range of up to 25 kilometres and its maximum recharging time is three and a half hours. Its top speed is 25kmph and it weighs 12.5kg. It features LED headlights to better see and be seen, and electric and mechanical brakes for safe, effortless stopping. Both the brake cables and battery are integrated in the steering column for greater protection. In addition, it has solid rubber wheels to prevent punctures.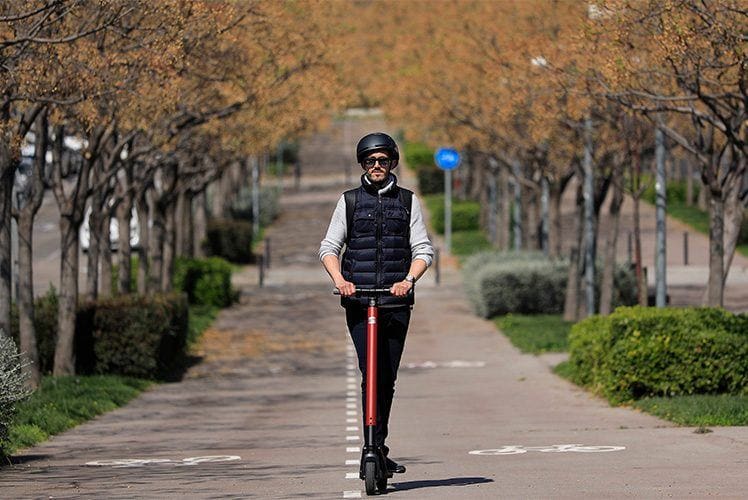 You steer the device by turning and leaning your body. As I zipped around, I felt a nice buzz, and the wind flowed through my helmet. I thought I looked pretty amazing, until my family told me I was in fact yelping in fear the entire time.
Despite the fun and practically of e-scooters, and while they weigh about the same as a bicycle and travel at roughly the same speed, e-scooters in Ireland are currently illegal.
According to a spokesperson for the Department of Transport, e-scooters are classed as 'mechanically propelled vehicles'. This means that they cannot be used in a public place without tax, insurance and an appropriate category of driving licence.
"As it is not possible to tax vehicles which are not type-approved, and as there is no appropriate licence category for e-scooters, this makes them effectively illegal at present."
According to a spokesperson for An Garda Síochána, any users of such vehicles in a public place, as defined in the Road Traffic Act 1961, will be subject to "penalties under road traffic laws, including fixed charge notices, penalty points, fines and possible seizure of the vehicle, for not being in compliance with these requirements".
Because of the growing popularity in this country and concerns over safety, Irish legislators needed to update the laws as soon as possible.
And it looks as though this may be happening sooner than we think. The Road Traffic and Roads Bill 2021, previously referred to as the Road Traffic (Miscellaneous Provisions) Bill, contains measures to legalise the use of e-scooters and is due to come before the Dáil before the end of this year. 
According to the spokesperson for the Department of Transport, the Bill will create a new vehicle category to be known as 'Powered Personal Transporters' (PPTs) which will include e-scooters and similar devices.
"The proposed legislation will allow the subsequent introduction of regulations setting out the safe use of e-scooters, the technical standards that must be met and conditions around their use or misuse," added the spokesperson.
The availability of Oireachtas time and length of debates on the Bill will dictate the timeline. However, according to the Department, the intention is to progress legislation as quickly as is possible to do so.
This is good news for e-scooter users, as their popularity is growing at a rapid pace. When I spoke to Marco from Lifty Electrics in Dublin, he told me that they currently sell, on average, 120 e-scooters each month.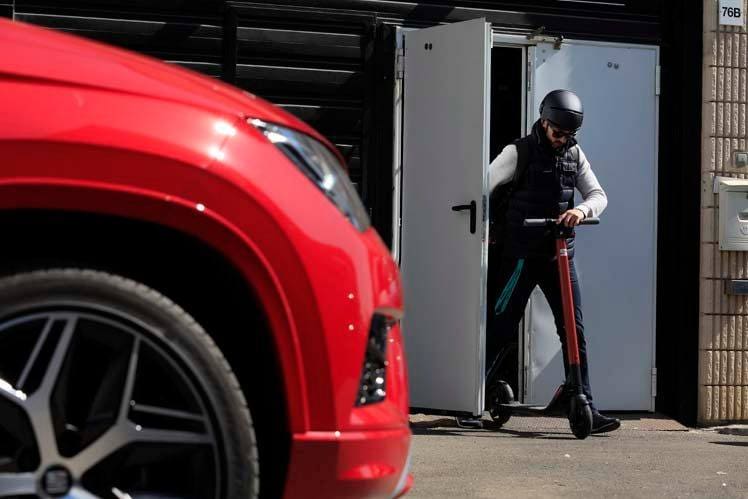 He stated that safety measures would need to be implemented if they became legal, including lights on the scooters, helmet requirements as well as wearing Hi-vis clothing and having bells on the devices.
Marco suggested limiting the top speed to 25kmph, that they are not to be used on footpaths and to increase the amount of cycle lanes in public places.
"Passing vehicles should give 1.5m space while over taking. You should register the owner of an e-scooter similar to Germany. Using mobile phones in the hand while operating should be illegal for safety reasons."
"Legislation is welcomed to the industry; it will give riders a basis to operate scooters safely. They are now widespread in every country and offer an eco-friendly mode of transport, removing cars from the road and reducing the reliance on public transport," added Marco.
How safe are e-scooters?
E-scooters can be a brilliant mode of transport when used safely. However, there have been many instances where they have not. They can be quite dangerous when used recklessly, such as riding on footpaths, using the devices while under the influence of alcohol and breaking red lights. There is also the issue of not wearing helmets and lack of lights on the device.
According to the Minister for Justice and the Gardaí, in 2020 there were 46 traffic offences involving e-scooters, with 37 collisions and 91 vehicles detained or seized.
"The principal safety provisions for e-scooters are currently being drafted and will be introduced by way of Road Traffic Regulations. Specific details on this legislation will be available when this process is complete, but it is not expected that tax and driving licences will be required," said a spokesperson for the Department of Transport.
"No specific lower age limit has yet been determined. A number of issues are being considered in relation to insurance, with a view to considering PPTs in the same context as pedal cycles," they added.
A spokesperson for An Garda Síochána said that: "The Minister [for Transport] has requested the Road Safety Authority (RSA) to research how e-scooters and other such vehicles are regulated in other countries, particularly other Member States. The goal is to understand the road safety implications of the use of such vehicles on public roads, especially when interacting with other vehicles".
"The Minister would need to be satisfied that permitting such vehicles on our roads will not give rise to safety concerns, whether for the users of such machines or for other road users including cyclists, pedestrians and motorists," they added.
The future
The future of e-scooter use in Ireland looks bright, as we might follow a path similar to other European countries. E-scooters are now a widely used means of transport in cities such as Paris, Berlin, Barcelona and Madrid.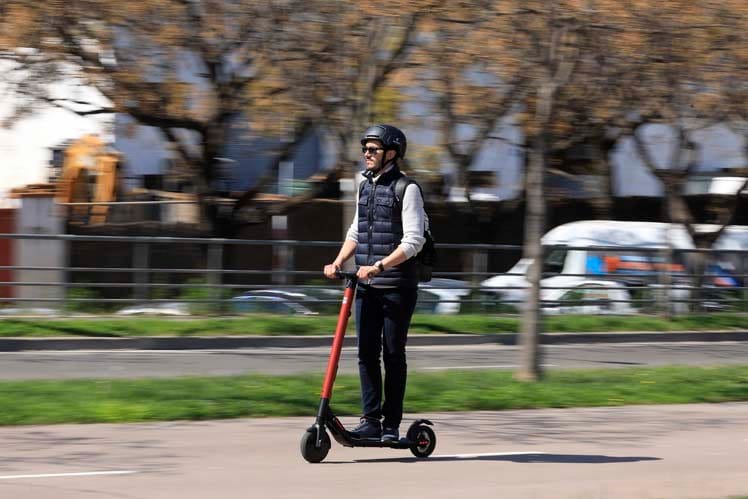 Here, Dublin Bus is looking at potentially including e-scooters as part of its services, allowing commuters to ride from the bus stop to their final destination. There are many trials taking place in universities across the country, such as DCU and the University of Limerick. As well as this, micro mobility company Bird plans to launch in Ireland later this year, in line with the passing of the Road Traffic and Roads Bill 2021.
Head of Communications at AA Ireland, Paddy Comyn, states that: "The AA is broadly supportive of the proposed conditions of use and the introduction of legalisation to allow for the use of e-scooters in Ireland, believing that doing so will have a great potential to help further reduce our over-reliance on the private car for day-to-day commuting".
"It is important, however, that at all times any supporting legislation legalising such devices protects the safety of all road users through restrictions on what kind of e-scooter can be used and where."
"As the use of such devices increases in the coming years, assuming for their legalisation, a greater investment in infrastructure to meet the needs of those commuting by both conventional bicycle and e-scooter will certainly be needed," Comyn further added.
"We are supportive of the other parts of this wide-ranging Bill, namely the introduction of laws to deal with dangerous and anti-social off-road use of scramblers and quads and the introduction of the variable speed limits on the M50 should help to alleviate traffic problems if it is properly enforced."