GOOD STUFF ABOUT THE CUPRA FORMENTOR E-HYBRID
Stunning looks, gorgeous cabin, potent powertrain
BAD STUFF ABOUT THE CUPRA FORMENTOR E-HYBRID
Battery needs to be topped up to make sense as a purchase
WHAT IS THE CUPRA FORMENTOR E-HYBRID?
The CUPRA Formentor VW e-HYBRID is the Spanish brand's (CUPRA are closely related to SEAT if you didn't know) flagship Plug-in Hybrid Electric Vehicle) as they offer two power outputs of the plug-in version, one with 204hp and this, with a total power output of 245hp, thanks to the combination of a 1.4-litre petrol engine, combined with a 13kWh lithium-ion battery.
The battery weighs 130kg and takes up 96-litres of space and defaults the car to EV mode when you start off. The Formentor is a curious car as it looks much more like an SUV in photographs but looks and feels much more low-slung when you meet it in the metal.
It is a really good-looking car, sometimes a little over-cooked depending on the colour and wheel combination. The Formentor is available with a choice of petrol (1.5 TSI 150hp and 2.0 TSI 310hp), diesel (2.0-litre TDI 150hp) and two PHEVs (204hp and 245hp). 
HOW ABOUT THE CUPRA FORMENTOR LOOKS?
The Formentor is a handsome, aggressive Crossover with a muscular stance and sharp scoops carved out from the exterior. CUPRA was an idea that might not have worked, but somehow and thankfully has, with proper thought gone into differentiating it from the SEAT brand it is so closely related to.
The Formentor sits much lower than you would expect in photos and feels much more like a slightly elevated car. Your perception of styling is subjective but we think this is a gorgeous thing and lots of onlookers and commentators (on our social channels) agreed.
Some of the wheel choices with Copper colour on them won't be to everyone's taste, but there are some really interesting exterior colours, which have a matt finish to them – Petrol Blue Matt is particularly good-looking. 
The CUPRA cabin is really first class with Audi-matching levels of quality, fit and finish throughout. You feel cosseted, enclosed and beautifully wrapped around when sitting in the low-slung cabin which features a really excellent driving position and excellent seats.
The space is generous up front and rear-seat passengers will be happy enough too unless they are exceptionally tall. The VZ model we were in gets the larger Navi System 12" and it was infuriatingly slow, often requiring a number of presses to work properly and with some much operated from it, this can become incredibly frustrating. Perhaps this is due to a software update, but it was very laggy in the car we were driving.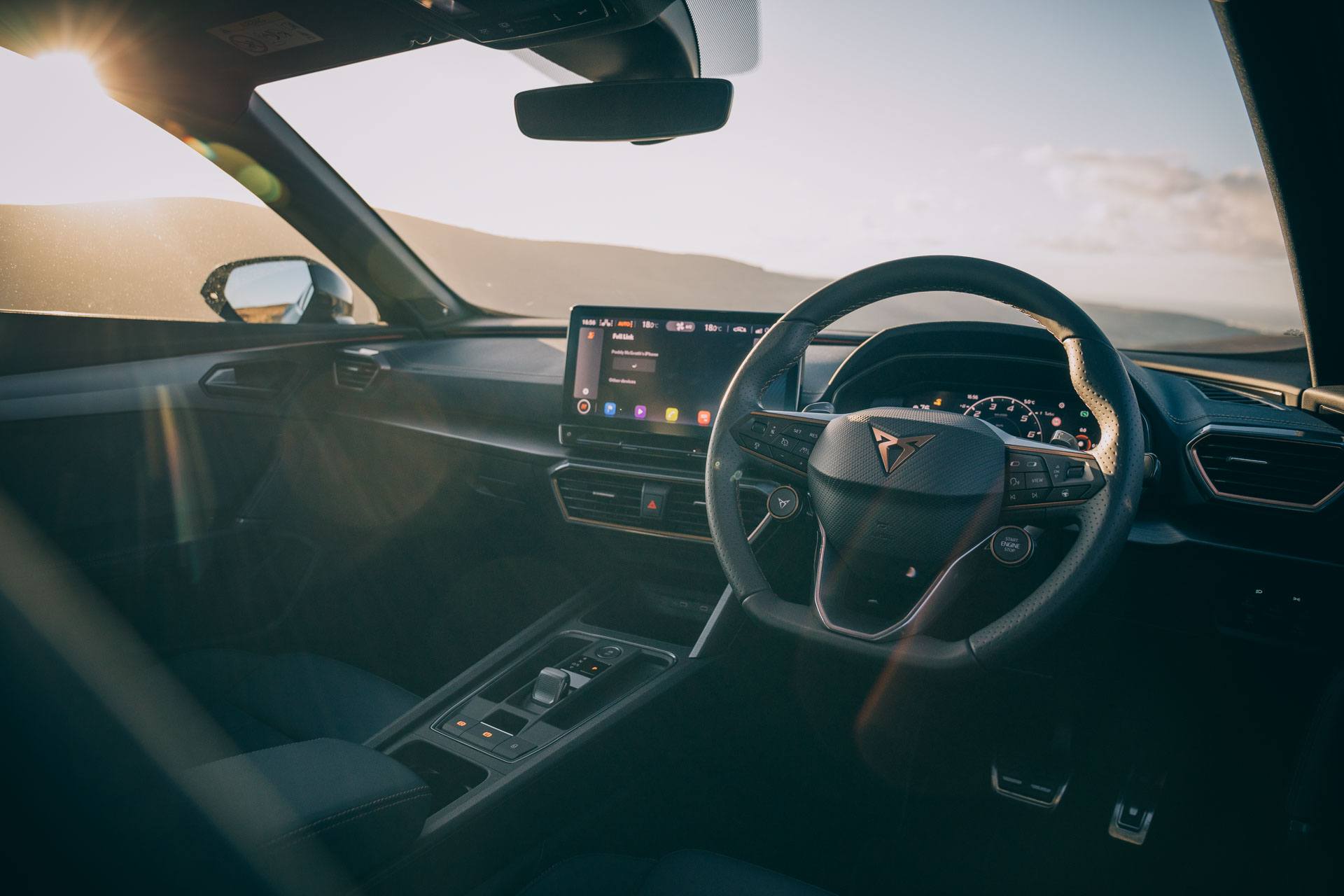 PHEVs are a curious thing and you can tell why they are quite controversial. If you have access to a charger at home or even a 3-point plug which they charge reasonably efficiently on, then they can make some sense. If not and you drive them like some PHEV-haters allege too many owners do, simply as petrol cars, then they make little sense.
Generally in a PHEV, there is a reasonably small engine mated to an electric motor and here, that 1.5-litre petrol engine performs pretty well. On a 300km drive from Drogheda to Cork, we were averaging 6.1 l/100km driving at 100km/h on the motorway, with the battery totally depleted.
We charged up at our destination and on the return leg, with the assistance of the battery working as a hybrid, this average dropped to 5.1 l/100km but left us with much more total range than without the use of the battery. Don't charge the car and you are dragging around an additional 130kg passenger with you everywhere you go, so you really have to keep it charged to get the best out of it.
Sure, you can drive around on full EV mode, but don't expect to get anything like the 55km which CUPRA figures suggest is possible. This is more likely to be half of that at best, so short runs to the school or shops might be possible on EV mode alone. You would be much better served using this as a Hybrid, but to ensure that it is charged as much as possible.
Do that and then you have a cheap to run, cheap to tax Golf GTI equivalent which has really good steering, excellent handling and road manners and looks unique.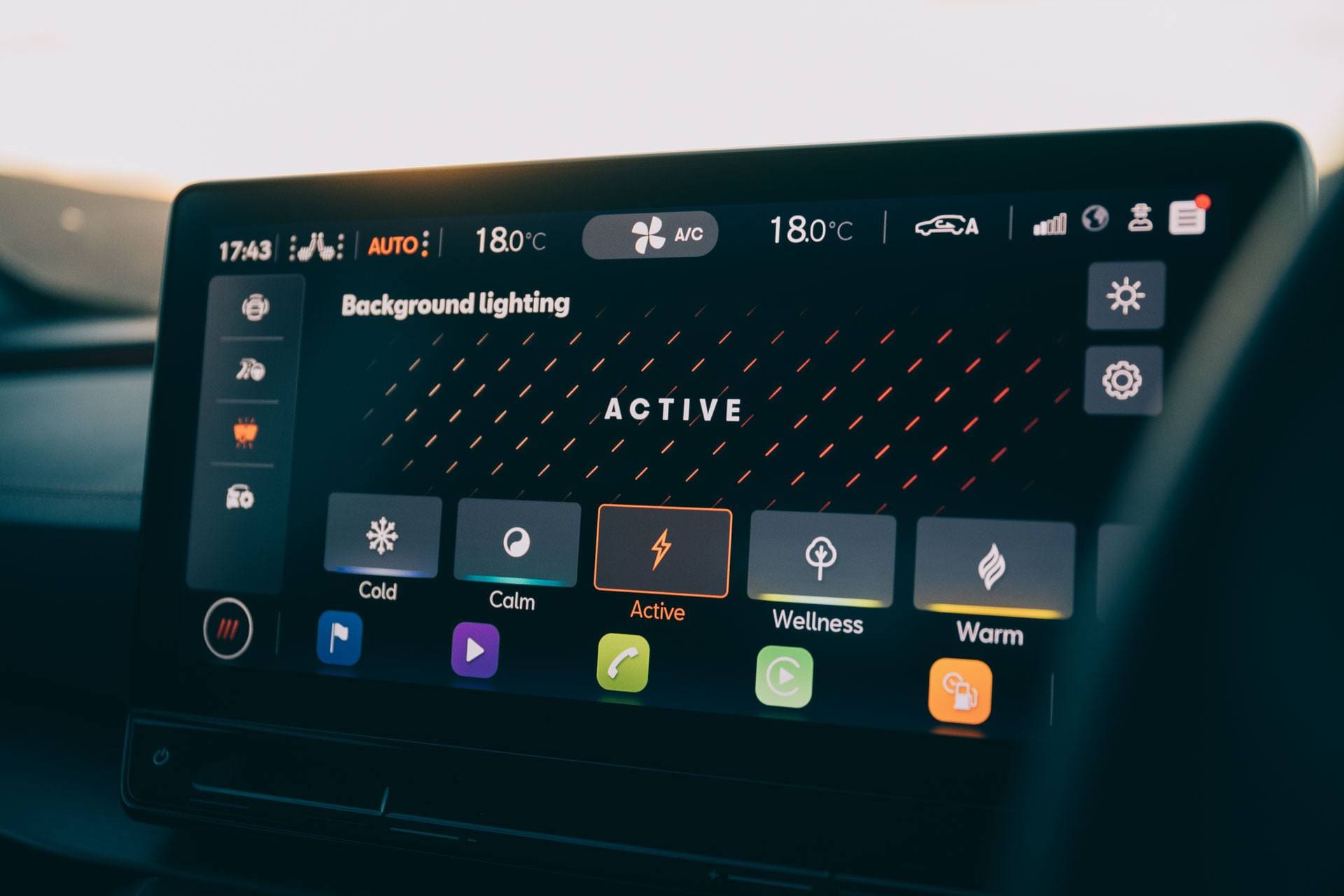 WHICH CUPRA FORMENTOR  SHOULD I BUY?
This is a good question because, at €54,050, this model is €12,000 more than the 1.5 TSI DSG model and while there is some better kit, €140 less in Annual Motor Tax and more power, it would be hard to get your head around spending the extra money (and it will become €2,500 more expensive) from January with the ending of the PHEV grant.)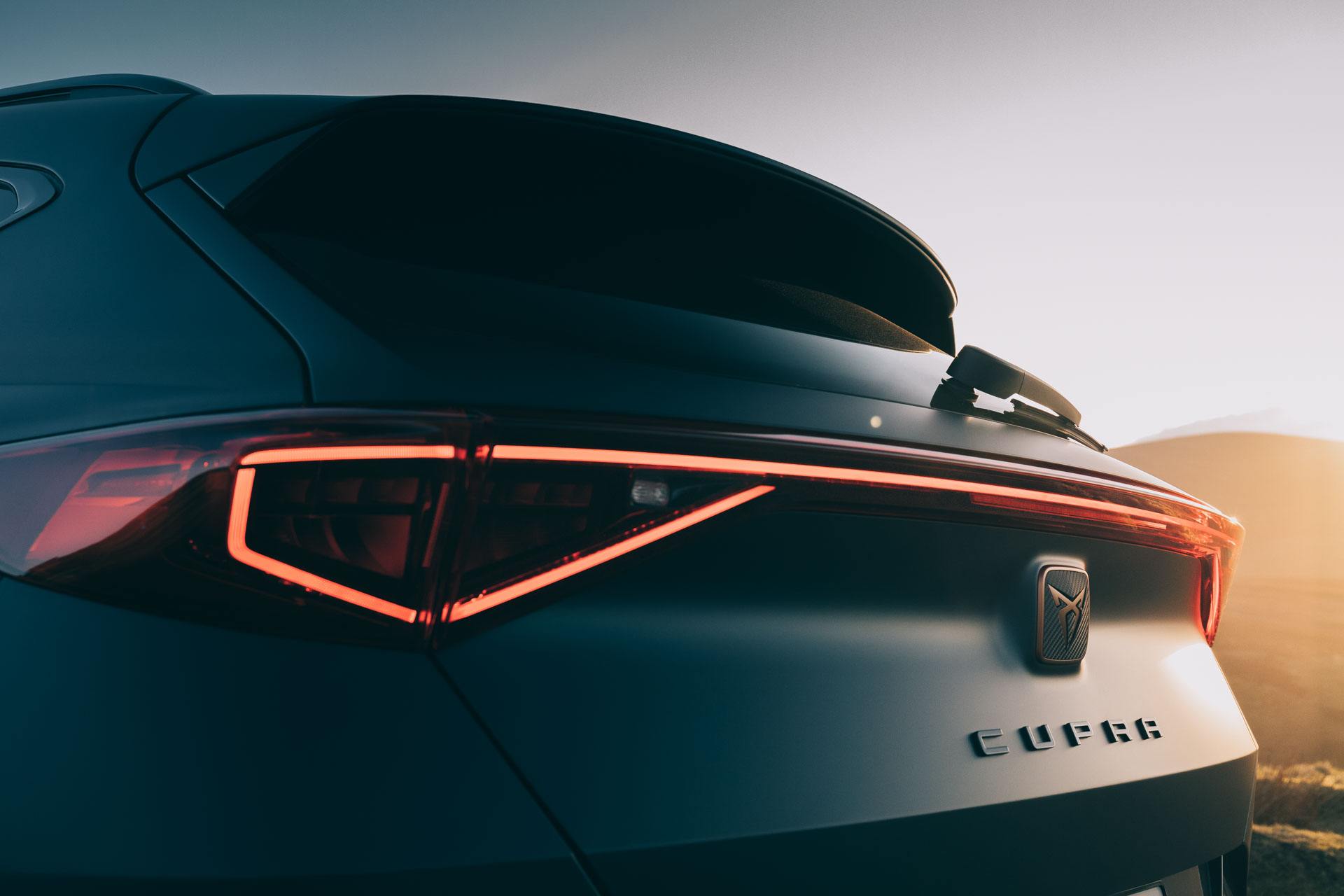 IS THE CUPRA FORMENTOR e-HYBRID SAFE?
The model we were driving had an XDS differential lock, a tyre pressure monitoring system, emergency steering wheel support, adaptive cruise control, lane assist, front assist, a tiredness recognition system, traffic sign recognition, side assist and exit assist and exit warning – so quite the arsenal of warning systems.
VERDICT:
The CURPA Formentor is gorgeous and that will really be the jumping-off point for many potential customers and with Audi levels of quality in the cabin for significantly less than you'd pay for something like an Audi Q5, this car makes sense even before you start talking about engines. If you want potent performance but want to save on things like Motor Tax and you do have somewhere to charge it then this PHEV could make sense, but otherwise, the 150hp petrol will do just fine.
Spec Check:
CUPRA Formentor e-Hybrid 245hp DSG VZ
Engine: 1.4-litre TSI four-cylinder petrol engine / 13.3 kWh battery
Fuel Economy: 1.5-1.6 l/100km
Transmission: 6-speed DSG
Luggage Capacity: 345 litres
For more information log-on to www.cupraofficial.ie