BMW
Used Car Review | BMW 3-Series Mark 6 (F30)
Good Stuff 👍
Wide choice, great styling, Touring models.
Bad Stuff 👎
Repair costs can be expensive.
What is the BMW 3 Series like?
A car that defined a class.
The BMW 3 Series was the car that defined the compact executive saloon class when it first arrived in 1975. And for many, it's been the top choice in the sector ever since. The sixth-generation model – which is known by the internal BMW model code of F30 – arrived in 2012 as a four-door saloon and Touring estate, while the unusual hatchback-bodied 3 Series Gran Turismo arrived in 2013. The arrival of the F30-generation introduced sharper looks and greater fuel efficiency, while BMW's reputation for building cars that are entertaining to drive was maintained. A wide range of engine options means there is plenty of choice on the used market. A facelift in 2015 only helped to improve the 3 Series even further.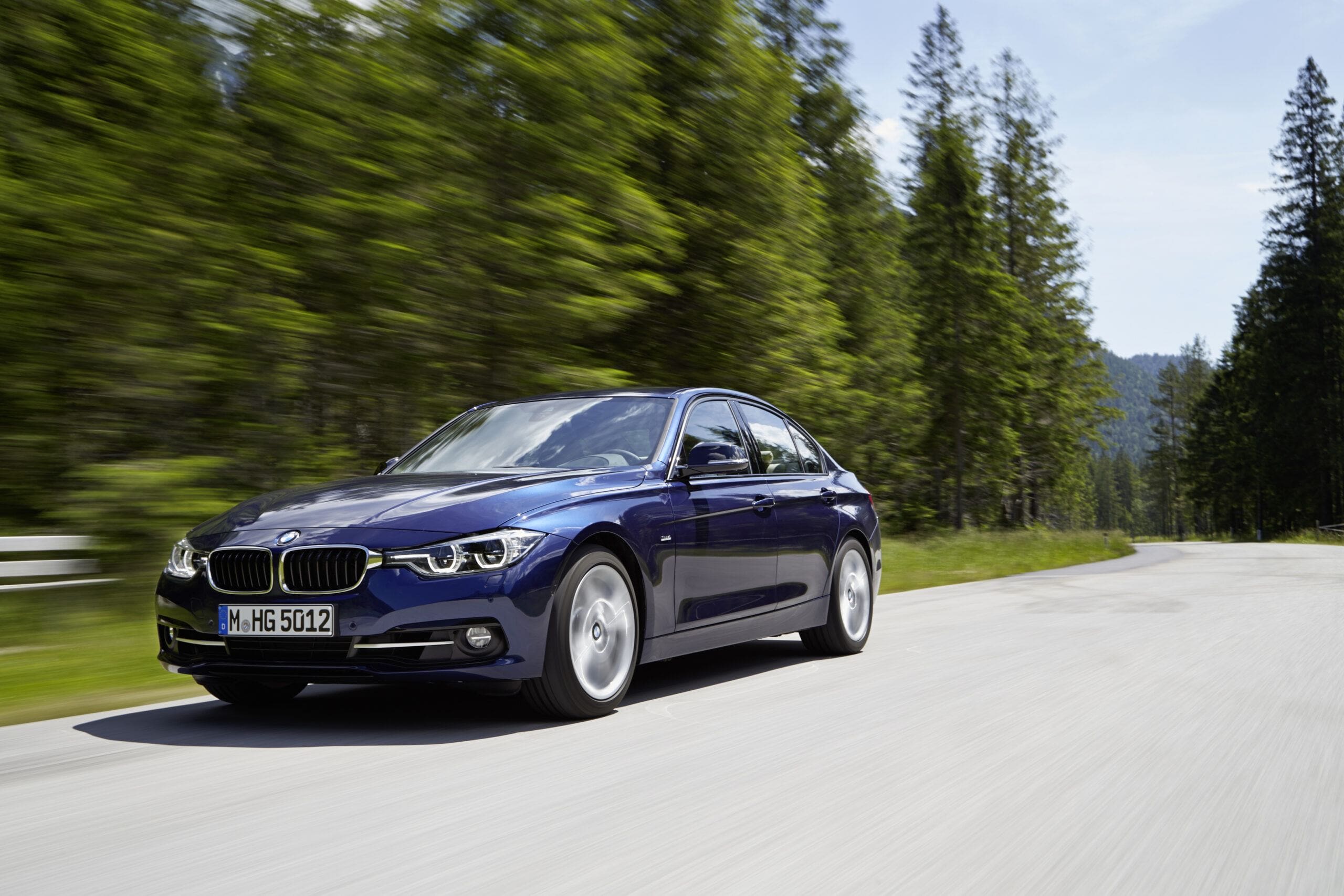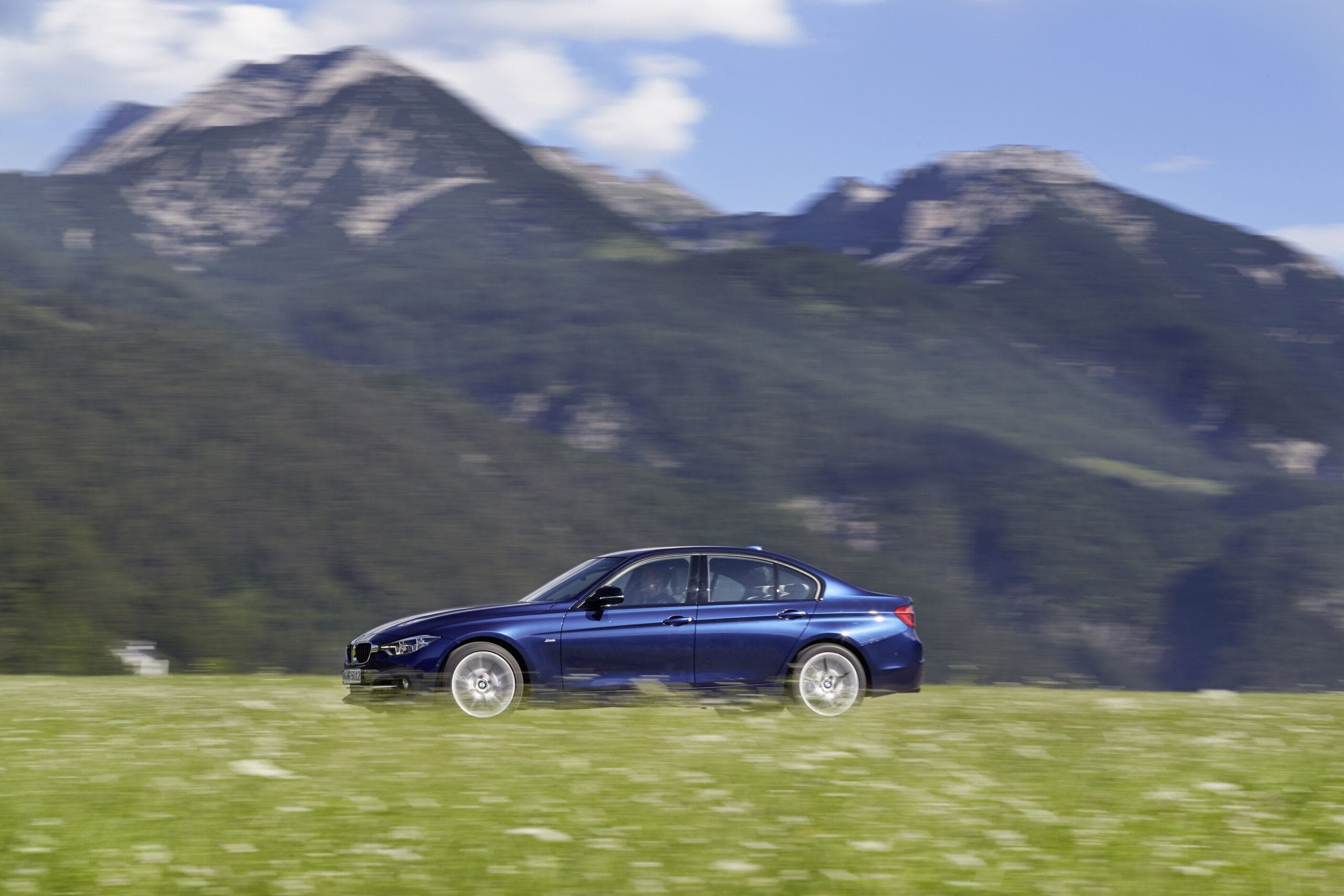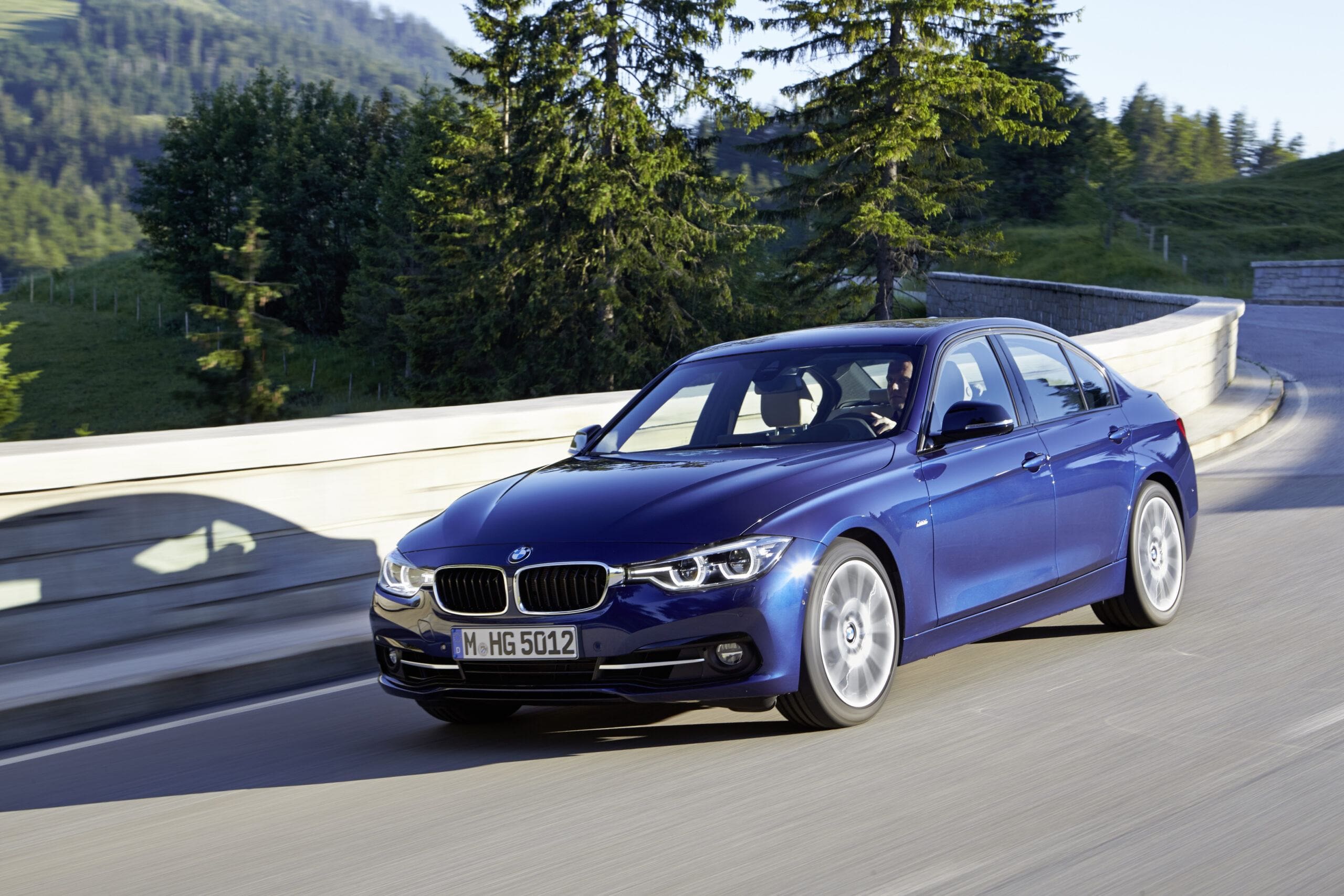 What do you need to pay attention to when buying a BMW 3 Series?
Keep an eye on timing chains.
A full service history from a main dealer or maintenance by a BMW specialist will offer reassurance that any F30 3 Series that you're looking at will be reliable, because trouble only tends to occur when a car is neglected.
It's worth noting that some engines used in the F30 3 Series don't have the best reputation for reliability, though. The pre-facelift 2.0-litre diesels (codenamed N47) can have issues with tensioners, and while the timing chains used in BMWs don't need to be replaced like cambelts, they can still cause problems, which are identified by unwanted metallic noises from under the bonnet.
Another engine with known issues is the 2.0-litre turbocharged petrol 'N20' used in the 320i and 328i up until the 2015 facelift. This has issues with timing chains going slack and causing loud noises from under the bonnet. Failure will result in a very expensive repair.
Early cars fitted with manual gearboxes could have damage to their dual-mass flywheels (identifiable by a lot of vibration when the car is idling), while more powerful models fitted with a manual could be prone to gearbox failure – BMW's auto is better equipped to cope with higher power outputs.
Another issue with cars from 2012 is rust on the seat runners. This was due to some early cars missing out on anti-corrosion treatment during manufacture. It's easy to look for and could be used to negotiate a lower price.
Since the 3 Series is a popular company car that can rack up high mileages, clocking can occur – rolling the mileage back to make it look like a car has covered fewer miles than it really has. Don't just look at the odometer, inspect the steering wheel, seats and carpets for excessive wear, while very high mileages will be evident from knocks, clunks and a sloppy feel to the suspension and steering. Paintwork can be prone to chipping, too.
"This has issues with timing chains going slack and causing loud noises from under the bonnet. Failure will result in a very expensive repair."
AA Used Cars
What makes a used BMW 3 Series a good buy?
The saloon offers decent space in the cabin and boot.
If you enjoy driving, but need a car that will look smart in the work car park and carry a family and its kit, then the F30 BMW 3 Series is one of the best all-rounders available. The saloon offers decent space in the cabin and boot, while the Touring is a versatile estate. As you work through the range, the engines sacrifice fuel economy in favour of performance, but a 320d will offer enough of both to deliver the best all-round attributes. If you're a driving enthusiast, then one of the straight-six petrol models will put a smile on your face.
Insurance up for renewal?
Get an AA Car Insurance quote online and save up to  20% or €180 when you buy online*.
Get a quote
What version of the BMW 3 Series makes the best buy?
Lots to choose from.
There's enough variety in the range that there should be a 3 Series to suit most budgets. In the past, model badges have represented the size of engine on board, but that isn't the case here. The 316i did come with a 1.6-litre four-cylinder turbocharged petrol unit, but the 318i that replaced it in 2015 featured a 1.5-litre three-cylinder engine. Likewise, the 328i (and 330i that replaced it) use more powerful versions of the turbocharged four-cylinder found in the 320i. At the top of the range, the 335i and later 340i use turbocharged straight-six engines for strong performance. These are a stepping stone to the high-performance M3 saloon, which featured a twin-turbo straight-six and plenty of bespoke M upgrades.
Whether you choose a 316d, 318d, 320d or 325d, there's a 2.0-litre four-cylinder diesel under the bonnet in a range of power outputs. The reality is that a 320d offers a fabulous mix of performance and fuel economy that's hard to beat. The 330d and 335d straight-six turbodiesels are strong performers for towing and long-distance work, but come with higher tax bills and insurance.
Choosing a trim level is pretty simple since Sport and M Sport specs are the most common. Luxury trim was offered early on, but this had disappeared by the time of the 2015 facelift. M Sport features stiffer suspension, which boosts handling, but sacrifices some comfort.
The saloon is practical enough to make the five-door GT seem unnecessary, and we'd only recommend that model for its lower used prices. If you do need more space, then the stylish 3 Series Touring is a far better option.
If you want to slash your running costs, then the 330e plug-in hybrid is worth seeking out. It was only sold as a saloon in F30 guise, and the location of its drive battery under the boot floor compromises practicality a little, but it's just as much fun to drive as a conventional 3 Series. BMW quoted an all-electric range of 40km for the 330e, although that will be shorter in the real world and on a used model.
Many versions of the 3 Series are available with xDrive four-wheel drive, either as standard or as an option. This offers greater
What are good alternatives to the BMW 3 Series?
The main rivals to the BMW 3 Series are the Mercedes C-Class and Audi A4.
The main rivals to the BMW 3 Series are the Mercedes C-Class and Audi A4, with all three cars offering their own strong points: the 3 Series is the sportiest, the C-Class is better for comfort, while the A4 offers solid build quality, efficiency and tech. In reality, there's not much to separate the three – both the Mercedes and Audi come as estates, while the five-door Audi A5 Sportback is a sharper looking alternative to the 3 Series GT – so your choice could come down to personal preference.
Elsewhere, the Lexus IS has a solitary hybrid powertrain option that's dependable, but it's not an overly exciting car to drive. The Volvo S60 (or V60 estate) offers smart looks inside and out, as well as plenty of safety equipment, too. Two sporty options are the Alfa Romeo Giulia and Jaguar XE, but while they deliver sharp handling, they can't match the 3 Series for quality.
Verdict
Service history a must.
With its mix of efficient yet punchy engines, effortless performance, decent cabin space and entertaining handling, the BMW 3 Series should be at the top of anybody's shopping list for a compact executive saloon. There is plenty of choice on the used market, although we'd choose one that has the reassurance of a full main dealer service history, or at least maintenance that's been carried out by a BMW specialist. This should minimise the risk of big repair bills further down the line.
Spec Check ⚙️
BMW 3-Series F30
Petrol Engines
316i (134hp), 318i (134hp), 320i (181hp), 320i ED (168hp), 328i (241hp), 330i (248hp), 335i (302hp), 340i (322hp).
Diesel Engines
316d (114hp), 318d (141hp), 320d (181hp), 320d ED (161hp), 325d (215hp), 330d (255hp), 335d (308hp).
Luggage Capacity
480-litres
Video Review
Used Car Review of the BMW 3-Series
Coming soon