Read out latest press release here:
It's AA Roadwatch's 25
th
Birthday this week. In a quarter of a century the AA's regular bulletins on all things traffic and travel have become part of Irish life.  As the milestone is reached the AA is warning that traffic congestion in the Autumn and Winter of 2014 is set to be the worst that we have endured since the financial crisis in 2008 and may see a return to the 'bad old days' of jams and delays that characterised our towns and cities in the years of the Tiger boom.  "Traffic volumes are up across the road network and we are seeing that every day." Says Editor of AA Roadwatch, Arwen Foley.
"September and the return of schools and colleges always marks our busiest season for traffic. In the major population centres, especially Dublin, Cork & Galway, we have seen congestion increase noticeably this year. We are expecting the months from now until Christmas to be the busiest in years."
What AA's traffic monitors are seeing is undoubtedly a side effect of the improving economy. New car sales are up by 30% so far in 2014 and fuel sales are running about 8% or so ahead of last year. National Road Authority data for the primary road network also shows volume increases right across the country
"Every silver lining has a cloud."
Says Foley.
"We all welcome any sign of improvement in the economy but in fact traffic jams often come with it."
The AA also says that, based on their observations of traffic, the signs of recovery are far from evenly spread across the country with some locations noticeably busier than others.
"In terms of traffic, it is definitely Dublin and Cork and a lesser extent Galway and Limerick that are seeing the upsurge."
Says Foley.
"In the other big population centres we are just not seeing the same thing."
Conor Faughnan has been with the AA since the Roadwatch service began and was one of its first on-air voices. His take on the return of traffic is that while no-one likes a jam we are in fact a good deal better off than we were when the service began back in 1989.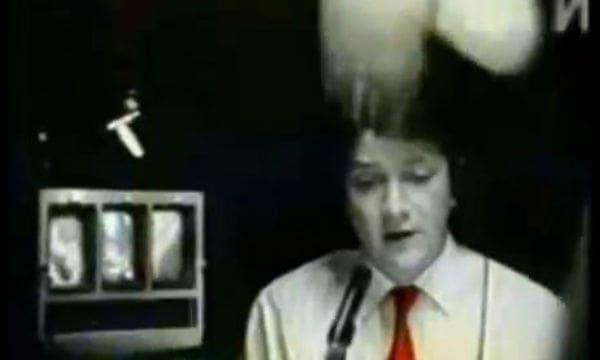 "The last few years have been so traumatic for the country that you could easily forget how much progress has been made."
He says.
"The road network has improved out of all recognition. We now have modern motorways connecting Dublin to the major cities and the primary road network is of a standard that we hardly dared dream about in the 80s."
In Dublin, traffic jams were at their very worst in the decade from 1994 to 2004 and the city was internationally famous for congestion. Since then major improvements in infrastructure include the completion and widening of the M50, the removal of the universally-hated toll booths from the Westlink Bridge, new Luas Lines, Dart & Suburban Rail upgrade and – crucially – the building of the Dublin Port Tunnel and the subsequent city centre HGV ban.
"These improvements have transformed the transport efficiency and quality of life in the capital."
Says Faughnan.
"In the context of our current difficulties the cost seems in hindsight to have been very cheap. What a pity we didn't build much more infrastructure while we had the chance. At least motorways and Luas lines can't be repossessed."
he quips. In the 25 years that Roadwatch has been broadcasting, the nation has seen the completion of many transformational transport projects that have alleviated the congestion in our towns and cities.
"Roadwatch's earliest traffic scripts were peppered with news of tail backs through towns such as Drogheda and Kildare which thankfully are now by-passed. The first stage of the M50 didn't launch until 1990 so Dublin City was a total mess with many journey times at least halved now even with the pick-up we're starting to see at the moment."
Says Faughnan.
At 1.88 million vehicles, private car ownership in Ireland has more than doubled since 1989, far outstripping population growth.
"While this staggering level of growth is reflective of our move towards a culture of two car families', it also highlights the shortcomings of our public transport infrastructure."
Says Foley.
Cars and navigation aids have also come a long way during Roadwatch's lifespan. Back in 1989 technologies such as auto parking, cruise control and finger print recognition were in the main stream confined to science fiction films. Getting lost was a bigger deal back then too. There were no Smart phones to rely on and Sat Navs were just launching; they too celebrate their silver anniversary this year and are now built in as standard in most new cars.  
"Other standout improvements of recent times have been the bike to work scheme, public bike hire stations and roll out of extra bike lanes."
Says Foley.
"The Jack Lynch and Limerick Tunnels have also had massively positive impacts on their respective areas."  
Technological advances and the changing media landscape have impacted Roadwatch themselves too.
"The beloved Roadwatch helicopter is a part of our affectionate past; we're now building our own network of traffic cameras across the country. Twitter also gives us a powerful and effective medium to share and receive real time traffic information with our 80,000 followers. We're also finding an increasing appetite for video content."
Says Foley.
"As for what the next quarter of a century holds I'd hope that we start building infrastructure again, especially public transport projects not just in Dublin but in other cities as well. Technology will also change: who had heard of an iPhone 25 years ago? Driverless cars have been big news of late; it'll be fascinating to see how quickly they advance and where we're at in terms of fuel."
Says Foley. As part of their silver celebrations, all this week, AA Roadwatch are giving away daily prizes ranging from weekend breaks, a day at the races, comedy tickets and lots more. To be in with a chance to win an assortment of goodies keep your eyes peeled and your ear to the ground but remember not while driving!  
http://www.youtube.com/watch?v=tQQ4Rcc-Nos
Activities set to affect traffic congestion, 2014 – according to AA Roadwatch:
Dublin Cross City Luas Works - In order to make way for the new tram infrastructure, underground pipes and cables and other services are being diverted, and like most roadworks, will incur traffic lane restrictions.
The on-going works at Newlands Cross have also been causing traffic problems. When the new Newlands Cross Interchange opens, we'll see a huge change to traffic on the Naas Road. You'll be able to travel from Belfast to Dublin without encountering a single traffic light.
The upgrade of the N11 Dublin to Wexford Rd. The frequent complaints of delays between the Rathnew and Arklow exits on the N11 will be a thing of the past according to the Roadwatch team.
The proposed Gort Bypass will also be a significant change for road users.
Ireland's heaviest routes, 2014 – according to AA Roadwatch:
 Galway: N17/ Tuam Rd through Claregalway
Galway: Headford Rd
Dublin: Swords Rd
Dublin: Naas Rd, Newlands Cross
Dublin: Stillorgan Rd through Donnybrook
Cork: Dublin Rd approaching Dunkettle Interchange
Cork: Albert St, Penrose Quay, Patrick St, Washington St
Limeick: Adare
Wexford: New Ross
Limerick: Corbally Rd at Athlunkard Bridge
Wicklow: Glen of the Downs & Ballinameesda Bends (between Rathnew and Arklow)
Leitrim: N4 at Carrick On Shannon
Kildare M7 between the Naas exits and the M9
Cavan: N3 through Virginia
Past presenters who've remained in the media spotlight
Derek Ryan, Sports Reporter, 98fm
Lorraine Keane, TV presenter/author
Louise Duffy, Today FM, DJ
Louise Heraghty, Freelance radio & TV broadcaster, Weather Presenter RTÉ TV
Nuala Carey, Weather Presenter, RTE
Ruth Scott, 2FM DJ
Conor Faughnan, Director of Consumer Affairs, AA Roadwatch