When's the last time you thought about having a little weekend away that didn't involve getting up at 3 am to head to the airport? We often forget that we have some incredible sights right on our doorsteps. Like most natives, we rarely think about a local weekend getaway in our country and rarely experience Ireland's fullness.
Rather than buying those flight tickets that cost an arm & a leg, and all the bits that come with it, why not jump into the car and drive to some of Ireland's best weekend getaways? Here are a few that you might have overlooked in the past or never even thought of visiting.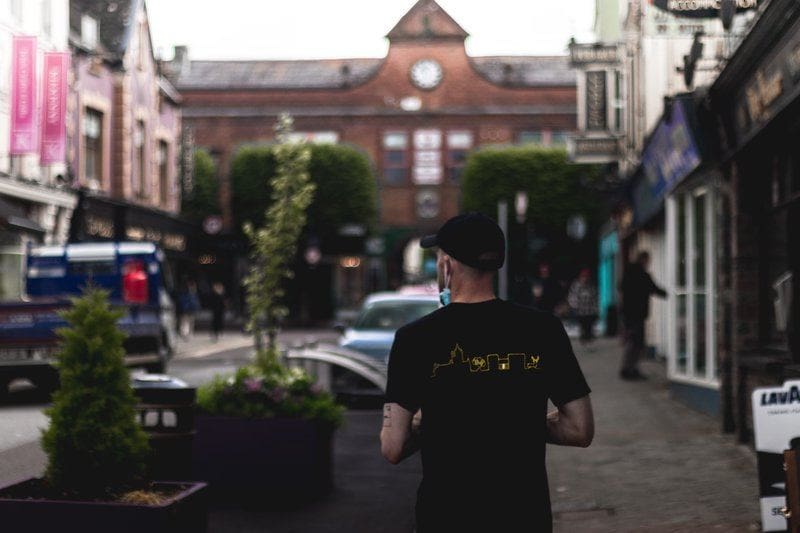 Killarney, Co . Kerry, Munster
Munster is known for its stunning natural beauty, with rugged coastlines, rolling hills, and picturesque towns and villages. Killarney fits that bill nicely, with the town nestled at the foot of the majestic MacGilclycuddy's Reeks mountain range. The town is also home to the stunning Killarney National Park, which covers over 100 square kilometres and various flora and fauna.
One of the best ways to explore the park is by taking a horse-drawn carriage ride, allowing you to take in the sights at a more leisurely pace than most of us are used to. For those feeling more active, there are plenty of hiking and cycling trails to explore. And for anyone who loves a spot of people watching, you can do no wrong picking a little café on the corner of New St & High St on a busy Saturday afternoon and watching the world go by.
Westport, Co. Mayo, Connaught
Westport is known for its charming, colourful streets and beautiful coastal scenery. The town is at the foot of Croagh Patrick, Ireland's holy mountain, and is home to several historic sites, including Westport House and Gardens.
One of the best ways to explore the area is by taking a bike ride along the Great Western Greenway, a 42-kilometre trail that winds through the countryside and along the coast. For those who prefer to stay on foot, there are also plenty of hiking trails to explore. It's also a great little town for a quaint night out on Bridge Street.
Kilkenny, Co. Kilkenny, Leinster
It isn't just history buffs who love Kilkenny, arguably our country's most charming medieval town. Even though everyone should arguably spend an afternoon visiting Kilkenny Castle, which dates back to the 12th century & is also home to beautiful gardens, there's more of a cultural feel in Kilkenny that needs to be sought out.
For those interested in art, the Butler Gallery is located in the middle of town. It is home to a contemporary art collection, while the St. Mary's Medieval Mile Museum nearby is arguably one of our country's best small museums that has a great walking tour that really opens your eyes to what Kilkenny is all about.
Oh, and of course, we'd be remiss if we didn't mention The Smithwicks Experience, which tells the story of one of our most famous drinks & how it gets that iconic ruby-red finish.
Enniskillen, Co. Fermanagh, Ulster
One spot that stands out as an ideal destination for a weekend escape in Ulster is Enniskillen, located in Fermanagh. Enniskillen is a picturesque town on an island in the centre of Lough Erne, offering stunning views of the surrounding countryside. The town is steeped in history and has many historical landmarks, such as Enniskillen Castle, which was built in the 16th century and now houses a museum.
Enniskillen also has plenty of activities to keep visitors entertained. For those who enjoy outdoor activities, there are plenty of opportunities for fishing, boating, and water sports on Lough Erne. The town also has many parks and gardens, such as the Castle Coole Estate, a beautiful Georgian mansion surrounded by stunning parkland.
For those who prefer more leisurely activities, Enniskillen has plenty of shops, cafes, and restaurants, offering a range of local and international cuisine. The town also has a lively nightlife scene, with plenty of pubs and bars offering live music and entertainment. Because of its unique location by the River Erne, there are also a host of holiday rentals, hotels & cute cabins you could easily spend a weekend in just enjoying the calmness.
Hitting the road for a break? Get covered with The AA
Why not have total peace of mind when exploring your back garden that if you break down, help is only a short time away? See AA Roadside Assistance Membership and all the great benefits.