The clocks have gone back, the chill in the air is here, the goose is getting fat… Yes, it's that time of year – Christmas is coming!
Shops have been preparing since the summer and you may have spotted tinsel and mistletoe on the shelves before you had your trick or treating done, but never fear as there's plenty of time yet to get ready.
Why not save even more time by squeezing all your preparations into a trip to London? The English capital will allow you to shop 'til you drop but also enjoy a host of festive entertainment.
GETTING THERE & AROUND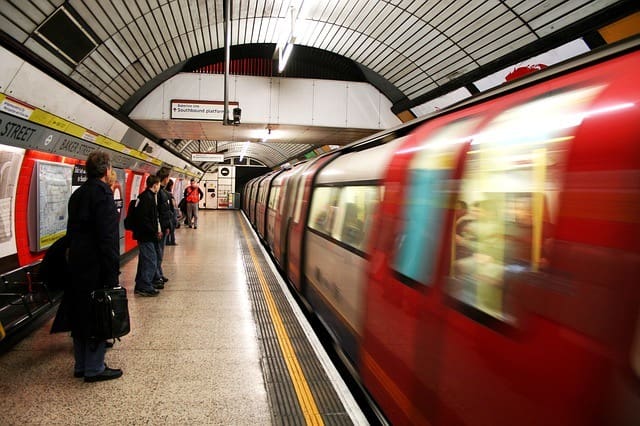 No city in the world is easier to get to from Ireland than London. There are flights throughout the day, every day, from Dublin, Cork, Knock, Shannon, Belfast and Derry. One tip though – it's a pretty big city with its airports spaced out across a vast area. Work out roughly where you'll be staying and fly into the nearest airport to avoid extra travel when you arrive.
Getting around London is also pretty simple, with the Underground and London buses in the city and the railway network serving the Greater London area. You can pay for all of these with an Oyster card - £5 to buy when you arrive and you can top it up at any station.
And don't forget your travel insurance! Make sure you're covered in case the worst happens with AA Travel Insurance.
ACCOMMODATION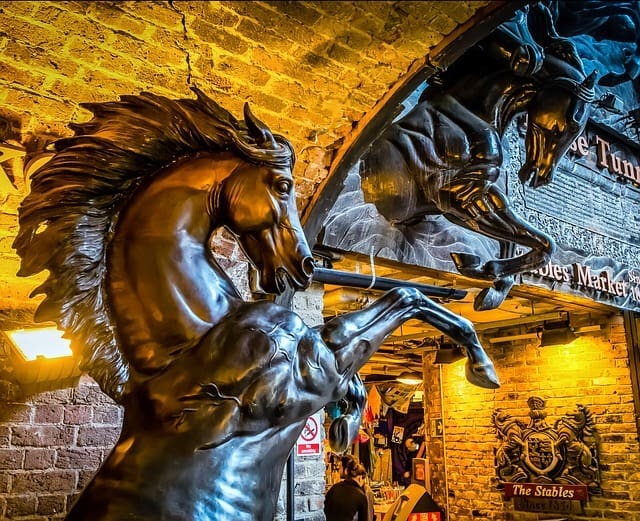 One of London's greatest attractions is the number of different areas and scenes there are to enjoy. You can visit the city on varying budgets and customise your trip to suit your interests.
If you're heading over for money-no-object luxury, one of London's best hotels is The Savoy. Located right in the city centre on the banks of the River Thames, the luxurious Edwardian rooms will have you feeling like you're one of the Royals down the road.
After a tough day of shopping, you'll of course need some restoration. For delicious food and drink head to the hotel restaurants Kaspar's or Gordon Ramsay's Savoy Grill. If you fancy a complete indulgence, sample the hotel's afternoon tea. Sure you're in the home of cucumber sandwiches – it'd be rude not to! A stay here is pricey, with rooms starting at £500 per night. You can be assured though you'll be getting bang for your buck as this iconic hotel is 5* AA-approved.
If you're on a bit of a tighter budget or just need to keep all your cash for shopping, The Pullman Hotel on Euston Rd has rooms from £165 per night. This 4* AA-approved hotel is modern with contemporary style. It's conveniently located close to some of the city's best attractions, including Regent's Park and Madame Tussauds.
As well as this, the famous Camden Town Market (above) is just a 15-minute walk away, and you guessed it – they go all out for Christmas! If you're looking for a truly authentic gift or want to find some artisan goodies, look no further than this North London culture haven. Kick your heels back then and enjoy a cocktail in one of the local jazz bars or keep it traditional with a pint in one of the old-school pubs.
In the south-east of the city, the DoubleTree by Hilton hotel in Victoria Dock is another 4* AA-approved option. This place is a steal as you can enjoy the waterfront location from £84 per night. It's a little further out, but the Docklands Light Railway service will have you in the city centre in just 15 minutes.
If you want to keep things local, the O2 Arena is nearby – and none other than the Queen of Crimbo herself Mariah Carey is there with her All I Want For Christmas Is You Tour on the 12th December (ahhhhh!!).
SHOPPING

Right, to the main event! Whether it's getting a head start on your Christmas list or just spoiling yourself, London definitely is THE place to shop. With over 300 stores, Oxford Street is Europe's busiest shopping street. Set in the City of Westminster in the West End of London, you can enjoy the mix of high street with high end under the iconic Christmas lights.
This year, no less than 1,778 decorations (and 750,000 lightbulbs!) will be used in the displays, which are inspired by falling snowflakes. All in all, a trip to Oxford Street at Christmas is a truly festive experience.
Another city centre shopping hotspot, and my personal favourite, is Harrods department store on Brompton Road in Knightsbridge. Famously, the Harrods motto is Omnia Omnibus Ubique, which is Latin for "all things for all people, everywhere". This is certainly true as a trip to this luxury store never disappoints. Whether it's toys, clothes, fragrances or food you're after; Harrods adds a touch of sparkle to any purchase.
If you don't fancy doing your shopping in the city centre and prefer to have everything under one roof, never fear – that's possible too. With five floors and over 450 stores, Westfield Shopping Centre in Shepherd's Bush, should have everything you're looking for. It's convenient and easy to get to, with the tube stopping in Shepherd's Bush every few minutes.
As well as shopping, you can enjoy food and drink in the many bars and restaurants. You can also get into the festive spirit by visiting Santa at the Snowflake Grotto or learn how to perfectly decorate your tree at a John Lewis Workshop. Go on, you'll be the envy of all your neighbours back home!
ENTERTAINMENT
As well as shopping there are heaps of other activities in London that'll quickly get you in a merry mood. Winter Wonderland at Hyde Park is one of the most spectacular things you'll see this Christmas. Here, you can catch a show, visit the circus, go ice skating and even learn how to create an ice sculpture of your own. If you're looking for a bit of romance, why not take a spin on the Ferris wheel and enjoy the sights as thousands of lights twinkle below.
If you fancy a more relaxing time, head to the wooden chalets of Southbank Centre Wintertime Market set right beside the River Thames. With a number of bars and food stalls you can sample traditional festive treats from around the world until you're as stuffed as Santa on Christmas night.