New Coupé SUV coming to Ireland in early 2024
Polestar has revealed another model in its growing range, the Polestar 4. This is an electric performance coupé and the second SUV in the brand's line-up.
With the Polestar numbering system not making any logical sense other than the order they have been released, the Polestar is positioned between the Polestar 2 and the larger Polestar 3 in terms of size and price. But, this will also be the fastest Polestar production car yet, according to the brand.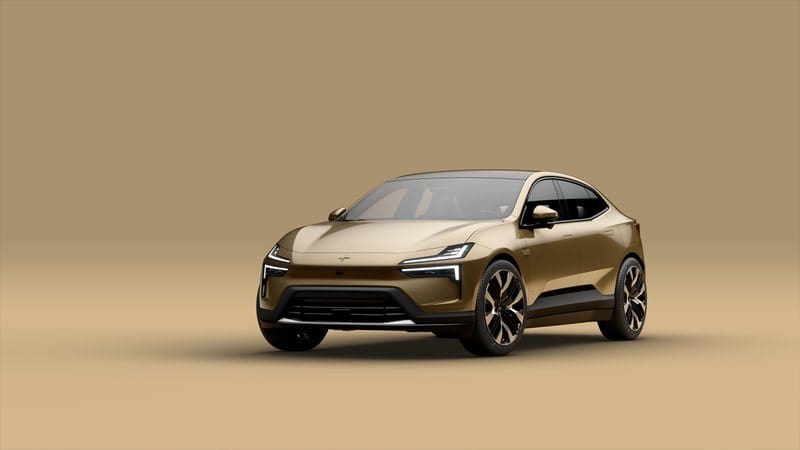 No Rear Windows
The Polestar 4 has an SUV coupé design and is over 4.8 metres long, with, oddly enough – no rear window, which, the brand says – "enables a new kind of immersive rear occupant experience". Instead, a high-definition screen shows a real-time feed from a roof-mounted camera. This car will not help you cut down on your screen time.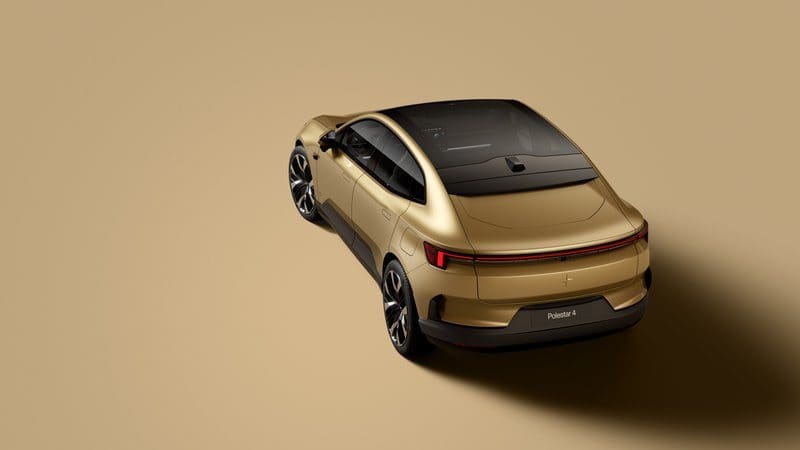 And it seems that the rear seat passengers will feel the love in this Polestar, with a car that, according to brand CEO Thomas Ingenlath, "celebrates rear occupants comfort and experience". Rear passengers will have reclining seats and enjoy adjustable ambient lighting inspired by the solar system.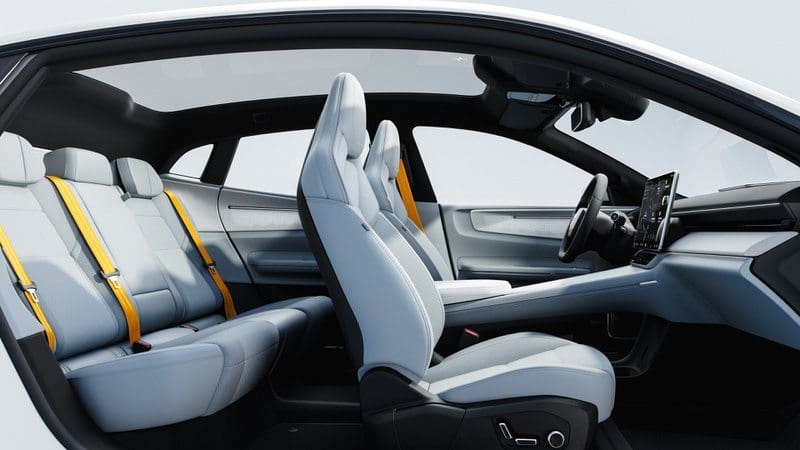 A secondary media and climate control screen is also mounted between the front seat. Up front, though, there is a 15.4" landscape-oriented Google-powered screen, a change from Polestar's usual portrait orientation, and buyers can have a 12-speaker, 1,400-Watt Harman Kardon audio system. There is also a 14.7-inch head-up display and a 10.2-inch driver display ahead of the driver.
Blistering performance
This promises to be a seriously aerodynamic car, thanks to the low nose, retractable door handles, flush glazing with frameless windows, rear aero blades and airflow optimisation around the rear light bar. But it will also be blisteringly fast, sprinting from 0-100km/h in 3.8 seconds thanks to an electric powertrain producing 544 hp. There will be single and dual-motor versions, with single-motor versions rear-wheel driven. The dual motor version will feature semi-active suspension, and both long-range versions feature a massive 102 kWh battery, which the brand claims is capable of up to 600km under WLTP conditions, and which can charge at speeds of up to 200 kW DC and 22kW AC, as well as offering bi-directional charging. All Polestar 4's get a heat pump as standard.
Polestar 4 owners can optimise range or performance at the touch of a button in the Long Range Dual Motor Version. The performance mode will sharpen the responsiveness from the powertrain and engage both motors simultaneously. For those that don't want all the potential power, there is a Long Range Single motor version with 272 hp and 343 Nm torque from a single rear-mounted motor. The range on that one is 564km under WLTP conditions.
The car won't be seen in Europe until 2024, with no word on pricing yet for Ireland, aside from an indicated €60,000 starting price for Europe. Given that the Polestar 2 starts at €49,000 in Germany and €52,000 in Ireland, we reckon it will be around €65,000 in Ireland, with the dual-motor version costing closer to €85,000.