Written by Cathal Minogue
It's quite easy to head on a very affordable staycation if camping is your thing. Don't worry if Electric Picnic or All Together Now are your ideas of camping, this is a tad bit different - not as rough and ready, not as loud, and more often than not, a whole lot cleaner. By their very nature, campsites are typically remote spots. With AA Membership, you need not worry about going off the beaten track as our patrols are available for roadside rescues 24/7. You can become a member from only €10 per month
here
. So, whether you're taking a weekend trip with the family after the return to school, setting off on a romantic getaway or taking a well needed trip with the lads, here are some of the nicest camping and glamping sites that Ireland has to offer.
1) Clifden Eco Beach Camping and Caravaning Park, Galway
For those who want to get away from it all and strip everything back, then
Clifden Eco Beach Camping and Caravaning Park
is the place to go. 'Get back to basics and relish in the simplicity of life with real camping in the wild' – that's how they sell it over in Clifden. Ideally situated off the Wild Atlantic Way, you are spoilt with a kilometre of coastline at your tent 'door'. The camp operates a 'Leave No Trace' policy, encouraging campers to minimise their impact on nature during their stay. Start your day right by taking a dip in the beautiful Atlantic Ocean, then visit Clifden itself (only 10-minutes away), where you can go kayaking, surfing, hill walking or even horse riding. At the end of the day, you can then make it back to your campsite for the sunset and see the light glisten off the sea like a dance floor.
2) Valentia Island Caravan and Camping Park, Kerry
Just off the Wild Atlantic Way,
Valentia Island Caravan and Camping Park
is one of the more basic campsites on this list. It's a stripped back, no frills or thrills campsite, but the location is something else. Situated just 3km from the Ring of Kerry, Valentia Island offers a panoramic view of the Kerry mountains. The Island is accessible by road bridge and by car ferry from Reenard Point in Cahersiveen. The ferry crossing takes about 10 minutes and operates as a continuous shuttle service, 7 days a week until October. This is an ideal spot for all the family - take the bikes, park up, and explore what beautiful Kerry has to offer.
3) Nagles Camping and Caravan Park, Clare
Situated in the iconic village of Doolin,
Nagles Camping and Caravan Park
is a perfect spot for all holiday-goers. It caters for big families with fantastic facilities such as a spacious games room, WiFi throughout and a children's playground - and that's just on-site. Right in the heart of Doolin, there is so much to do for all ages - such as The Burren and The Cliffs of Moher. For those looking for something a bit more comfortable than a tent, at Nagles Camping there are 3 glamping pods for hire. Enjoy a break with all your home comforts in their insulated pods with electricity & lighting. All pods are fully equipped with a kettle, fridge/freezer, cutlery, plates, bowls & cups and can sleep up to four people comfortably. You might as well be in a 5-star hotel!
4) Portsalon Luxury Camping, Donegal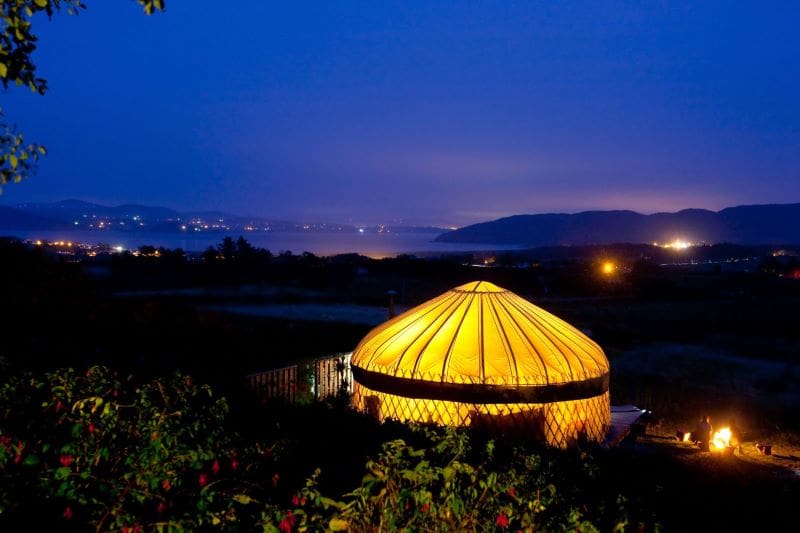 Portsalon Luxury Camping
does not offer you your usual camping experience, but something a lot more luxurious. Situated in north Donegal, there are five yurts on site available to rent out, each with a luxurious king-sized bed, lovely cosy interior and a fabulous wood-burning stove. Portsalon Luxury Camping is perfect for a couple who just want to get away from it all. Surrounded by the beautiful Inishowen Peninsula, you are offered a beautiful tranquil stay, surrounded by gorgeous nature and the luxury of having a comfy bed to rest your head on at night. If roughing it out isn't your thing, then this surely is. People travel from all over Europe to stay at Portsalon, so when it's on your very own doorstep, you really have no excuse.
5) Rock Farm Slane, Meath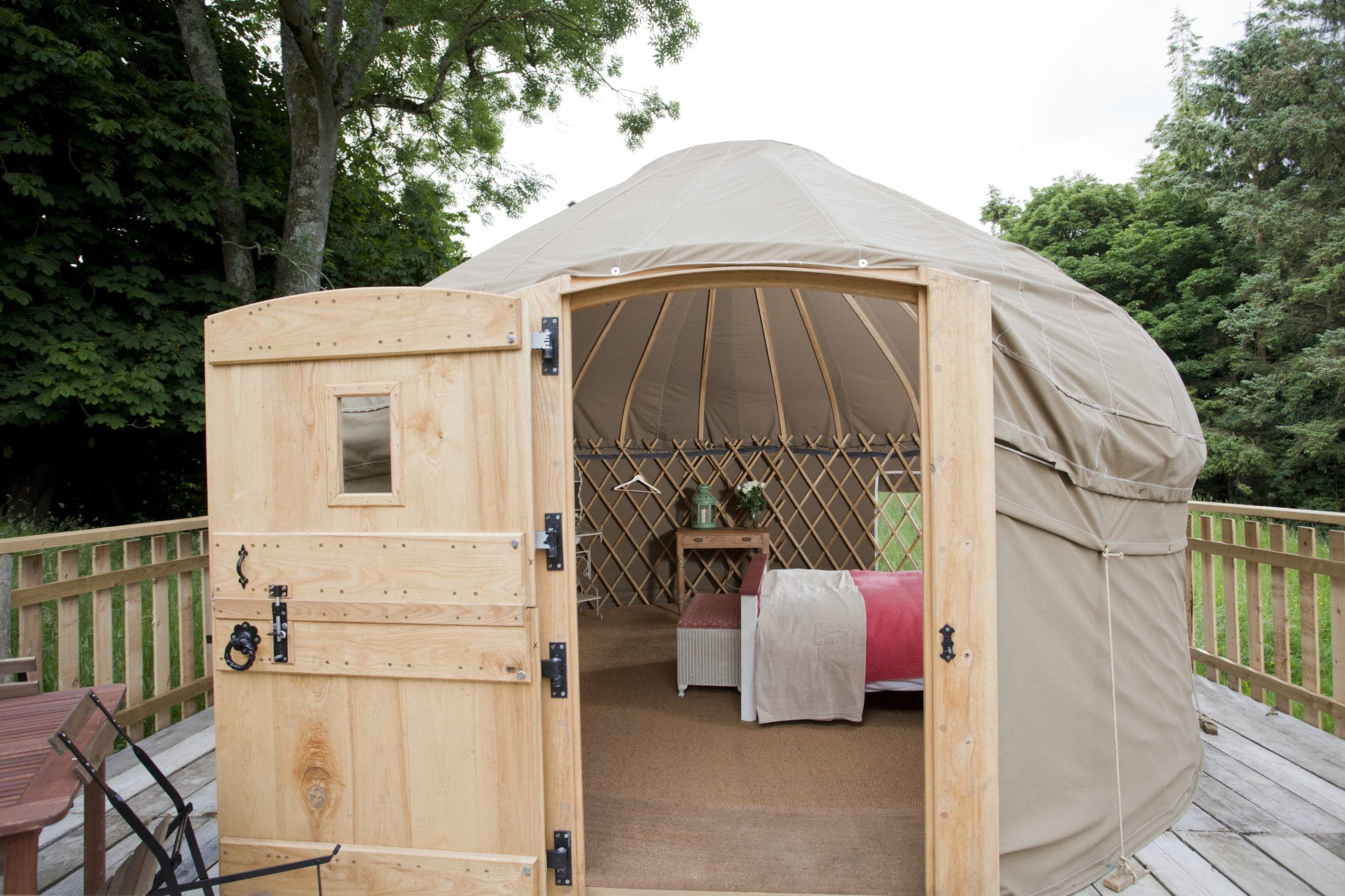 Another eco-friendly campsite on our list,
Rock Farm Slane
is quite different to the others. It's a glamping site, activity centre and organic farm located on the Slane Castle Estate, which stretches for 1.5km along the banks of the River Boyne. Open until November, Rock Farm offers fun-packed holidays or private events on their 150-acre organic farm. Rock Farm offers a perfect back-to-nature experience, where visitors can stay in their nomadic dwellings, described as 'luxury yurts and romantic shepherd huts with warm and natural furnishings'. Escape modern life and explore the beauty of the Boyne Valley; Rock Farm is for those who want a fun filled-holiday packed with activity.
Written by Cathal Minogue