If you're thinking of a holiday among the peaks, you may be picturing skiing, snowboarding and the all-important après-ski. However, you don't need snow and ice to enjoy an alpine adventure - you can have just as much fun at the height of summer. The scenery is incredible, and there are countless opportunities for outdoor pursuits like hiking, biking and climbing – we've picked out some hidden gems.
Outdoor Summer Getaway
Julian Alps, Slovenia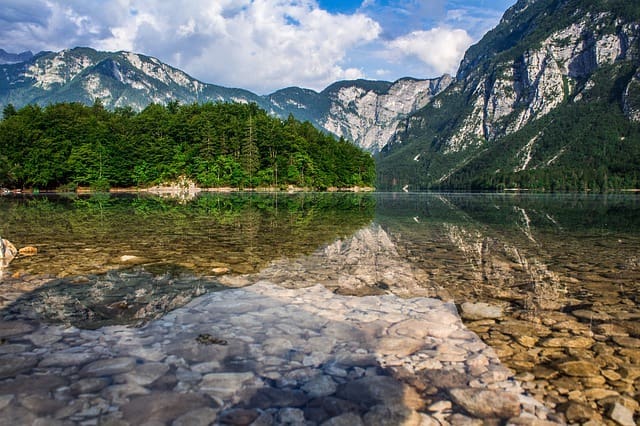 The former Yugoslav republic of Slovenia may not be the first place that comes to mind when you think of idyllic alpine holidays, but it should not be overlooked. Nestled in the northwest of the country, close to the Italian and Austrian borders, most of the Julian Alps are part of Triglav National Park – one of the oldest in Europe with protected status dating back over 100 years.
In summer, it's a playground for cyclists, walkers, hikers and climbers, with magical scenery and a mixture of routes along rivers and streams, through flower-filled meadows or – if you fancy a challenge – in the high mountains where there is a good network of mountain huts and quality maps. There are 150 peaks over 2,000m high, including Slovenia's highest mountain, Triglav, at 2,864m.
Don't miss: Stunning Lake Bled, with its medieval castle, lies just east of the park boundary.
Getting there: There are no direct flights from Ireland to Slovenia, but you can get to the capital Ljubljana via a number of different airports – check online for options. There are frequent buses from Ljubljana Airport to the park, a journey of around two hours. Better still, hire a car!
Zermatt, Switzerland
In the shadow of the iconic, pyramid-shaped Matterhorn, Zermatt is one of the Swiss Alps' most famous ski resorts. In summer, too, there's action at every turn, with world-class walking, hiking, climbing, cycling and – with peaks over 4,000m – even some skiing too.
But there's more to Zermatt than that – the pretty village has earned its reputation as one of the most chic mountain resorts in Europe, and so there is much fun to be had exploring its swish bars, restaurants and boutiques. It's also completely free of oil-burning cars, the better to eliminate air pollution and protect the incredible mountain views. Trust the Swiss to think of everything!
Don't miss: Charles Kuonen Suspension Bridge in nearby Randa is 500m long, 85m from the valley floor, and breathtakingly spectacular. Look down if you dare!
Getting there: Fly from Dublin to Zurich or Geneva and hire a car or take the train. In both cases, you will need to change in the town of Visp.
Lillehammer, Norway
Photo by Daniel Vorndran, used under CC-BY-SA-4.0 licence
If you've heard of Lillehammer, it's probably because the town hosted the Winter Olympics back in 1994. Fortunately, the Olympic legacy is strong in the Norwegian town, which is approx. 180km north of the capital Oslo.
As such, you can hike or hire a mountain bike to explore the slopes at Hajfell – the Olympic ski resort. You can even whizz down the Olympic bobsleigh track – the only one in Scandinavia – in a wheelbob. Who needs ice?! There's white-water rafting too, but if you fancy a more sedate holiday, the area offers fishing, horse-riding and even a moose safari.
Don't miss: The Norwegian Olympic Museum is a must for sports fans, celebrating the history of the ancient, Summer and Winter Olympics with special focus on the 1952 and 1994 winter games, held in Oslo and Lillehammer respectively.
Getting there: Fly from Dublin to Oslo, then proceed to Lillehammer via train (an hour and 40 minutes), or hire car (just under two hours).
Dolomites, Italy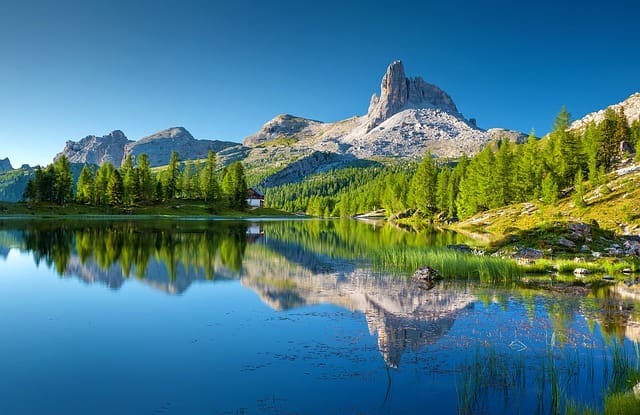 If it's jaw-dropping scenery that you're after, head to the Dolomites in the north-east of Italy. Set beside the Austrian border, it's a region full of rocky peaks, sheer cliffs and crystal-clear lakes. In fact, the views are so good that it was designated as a UNESCO World Heritage site in 1999.
Despite being in Italy, the region has a strong Austrian character (much of it only joined Italy after the First World War) and German is widely spoken – as is the local language Ladin. Many signs are in all three languages. The best way to explore the Dolomites is on foot, and with an extensive network of mountain huts (bivacchi or rifugi) available for lodgings and food, you can put together an unforgettable multi-day hike.
Don't miss: If you're feeling adventurous, book a tour on the via ferrata (iron path) – a network of anchored cables, rungs, steps, bridges, and ladders in the high mountains that make for a cross between hiking and climbing. It may look perilous, but guided tours are available for beginners and even families.
Getting there: Fly from Dublin to Milan-Bergamo airport – from there, get to the main city Bolzano via a hire car (two-and-a-half hours) or train (just over three hours - change at Verona).
Samoëns, France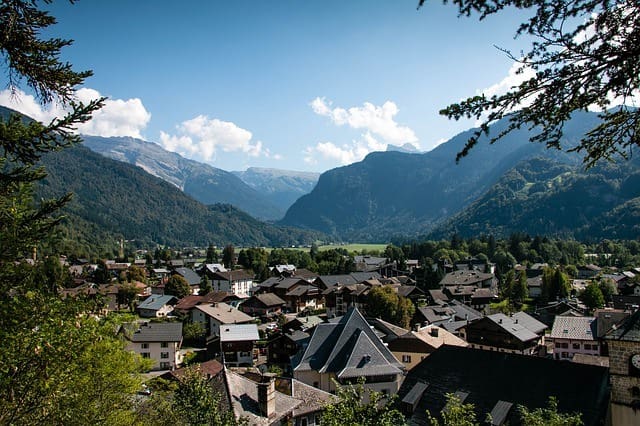 Though not one of France's best-known ski resorts, Samoëns has emerged as a hidden gem for those looking to avoid the worst of the crowds and high prices found elsewhere in the French Alps. In summer, too, the Samoëns is well worth visiting. The beautiful scenery is a given, but there's also much to enjoy in the quiet, traffic-free village, including lots of little shops selling mouth-watering local produce and Alpine gifts and curios.
Aside from more than 900km of marked hiking trails in the area, there's top class mountain biking, road cycling, fishing, rafting and more. If you are bringing the kids, check out the large, open air water park at Lac aux Dames with its exciting slides, and the Indiana Parc adventure park.
Don't miss: Jaÿsinia is a botanical garden overlooking Samoëns that specialises in Alpine flowers, open since 1909.
Getting there: Fly to Geneva and hire a car – Samoens is approx. an hour from the airport by road. Alternatively, a number of private companies like Go Massif and Action Transfers operate transfers from the airport – shared if you're on a budget or private for the luxury touch.
Wherever you decide to enjoy the mountain air, make sure you take out travel insurance before you go. Click here to find out what we have to offer.