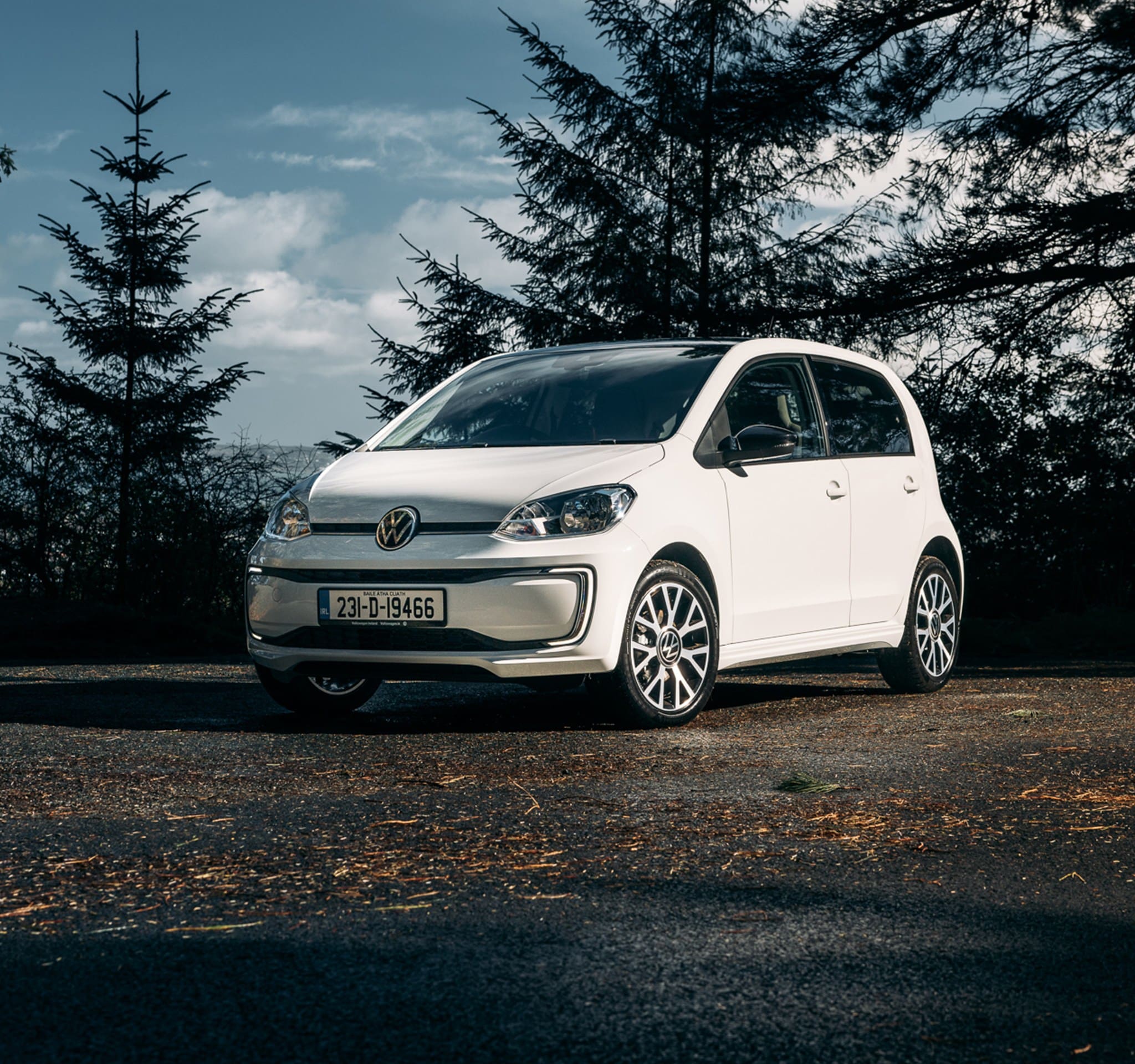 New Car Reviews
New Car Review | Volkswagen e-Up!
Good Stuff 👍
Great fun, cheap, efficient
What is the Volkswagen e-Up?
All-electric city car that's great fun to drive!
The VW e-Up is an all-electric, small city car. It is unapologetically simple, with some exposed bodywork inside, no touchscreen display, analogue-style dials and simple décor. This is in no way a criticism, however. It is light, nimble and gets great efficiency, even when you have a bit of fun with it!
The Volkswagen ID.4 has become Ireland's best-selling electric vehicle. They also have the ID.3 and the ID.5 as part of a strong EV offering. But they were losing sales of small, cheap EVs to the likes of the Fiat 500e, MG4 and Renault Zoe. So they brought the e-Up out of retirement to recapture a bit of VW's market share.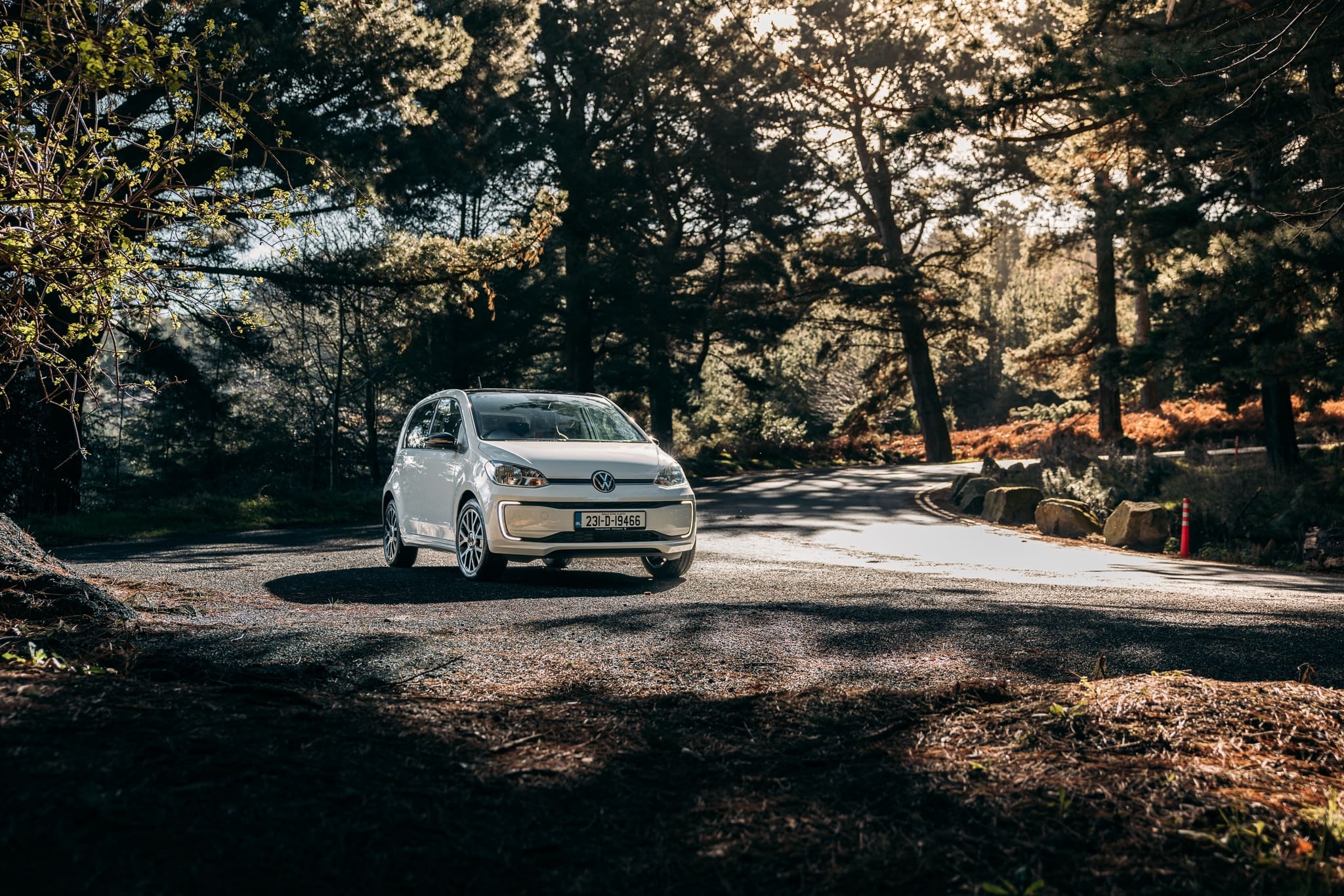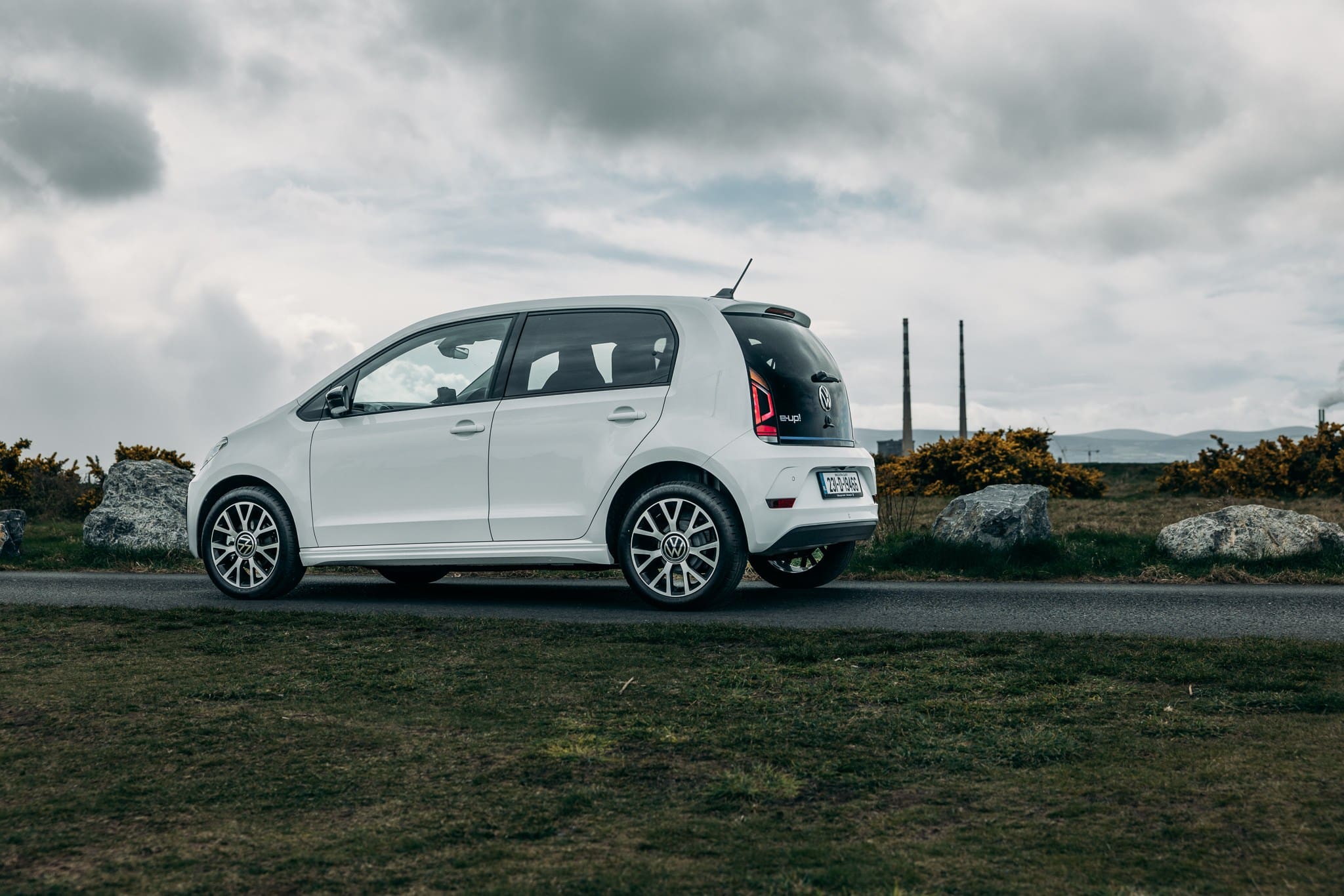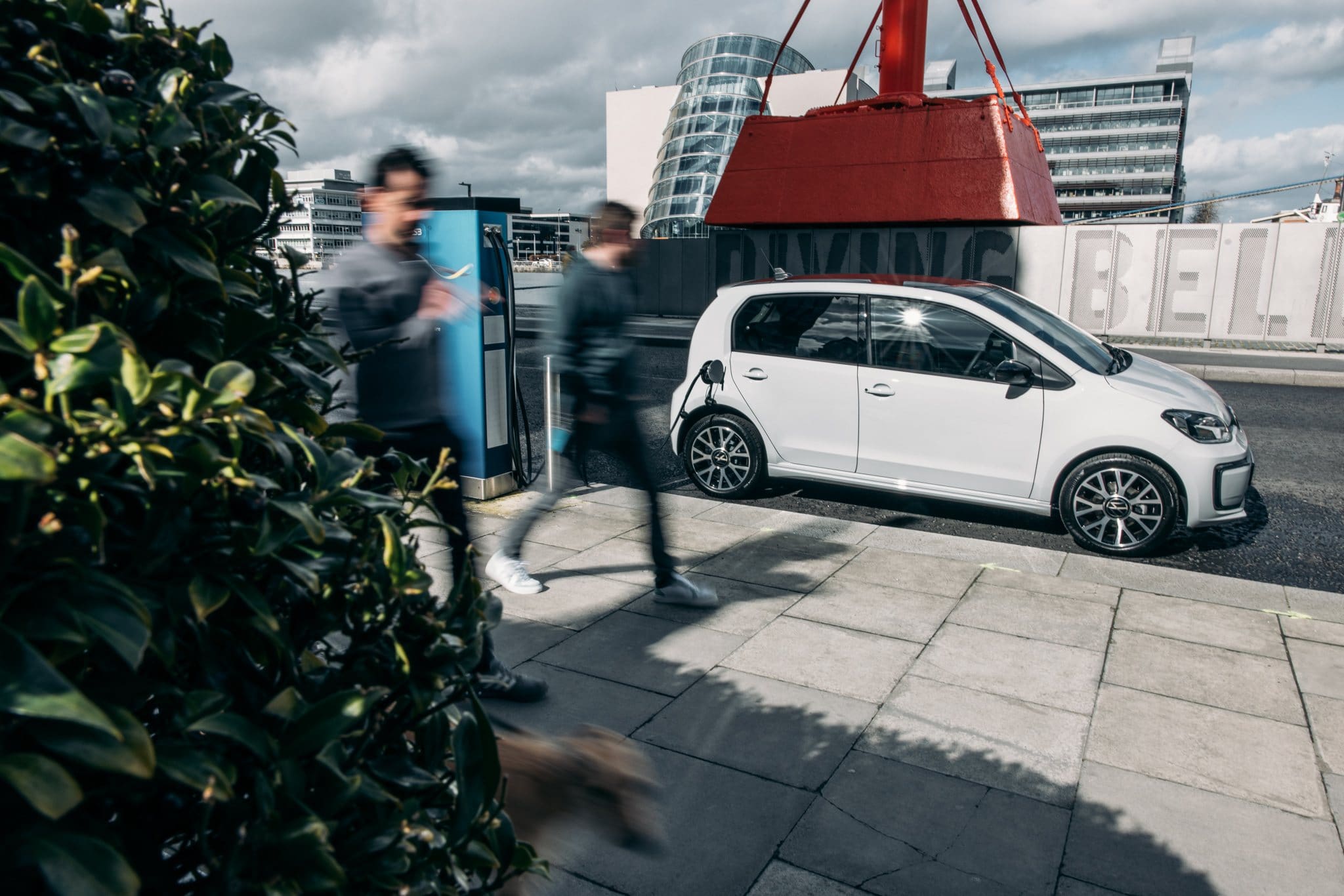 How about the looks of the Volkswagen e-Up?
Simplistic, urban and refreshingly small
The VW e-Up is a breath of fresh air in a world dominated by oversized SUVs. It is indistinguishable from the petrol version to the untrained eye, which is a welcome feature for many people.
Daytime running lights bookend the front bumper, which is separated from the bonnet by the large VW badge. Around the side, you can clearly see the compact nature of the car. The wheels are stretched right out into the corner, and the back doors nearly meet the rear window. Every bit of space is needed!
Our test car had the €375 optional alloys, which fill out the wheel arches nicely. There is a simple array of colours to choose from. The Teal comes free as standard, with a selection of other metallic paints costing up to €805 extra.
"The VW e-Up is a breath of fresh air in a world dominated by oversized SUVs"
Blake Boland
AA Road Tester
What is the inside of the VW e-Up like?
Simplistic, urban design with a little more space than we expected
The e-Up is pretty much the cheapest EV on the market, so you're not expecting luxury. As such, it is unapologetically simple. The bodywork of the car inside is exposed in places. The materials have that wipe-clean, functional feel. The windows in the back are simple pop outs. In the front, you don't get a big touchscreen like you do in pretty much every other EV we have driven of late. But this lends it a certain charm. The dash has a really nice 'shark skin' material.
Space inside is perhaps better than you'd expect. At 3.6m long and 1.65m wide, it works hard to deliver, carving out as much leg and boot space as possible from its diminutive stature. At 6ft 2" we had plenty of head and legroom as driver and front passenger. It gets a little tighter in the back where 4 adults of 6ft or over will struggle for comfort. Having said that, we managed to get our family of four in the car without bother.
The boot is as small as you might expect at 250l. For a bit of context, that compares to the Renault Zoe's 338 litres. Having said that, it probably is big enough to do most jobs like picking up the shopping or fit a couple of gym bags. If you need more space, fold down the back seats for 923 litres capacity.
Although the e-Up is relatively frugal, you still get some creature comforts. You get electric windows, auto climate control, lane assist, heated seats, rear view camera, adaptive cruise control and rain sensing wipers. Sure, you get more in the ID.3, but that costs €15,000 more!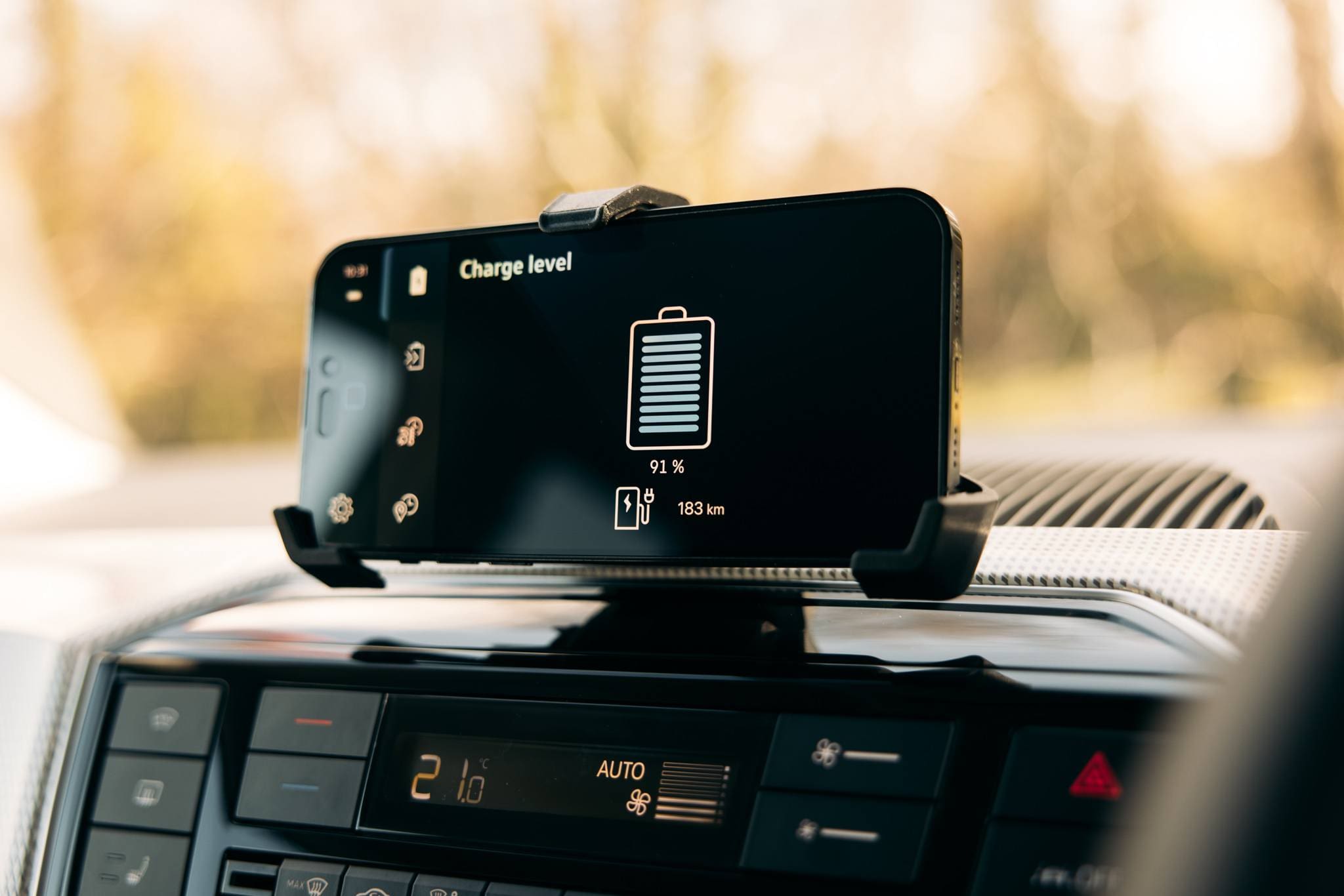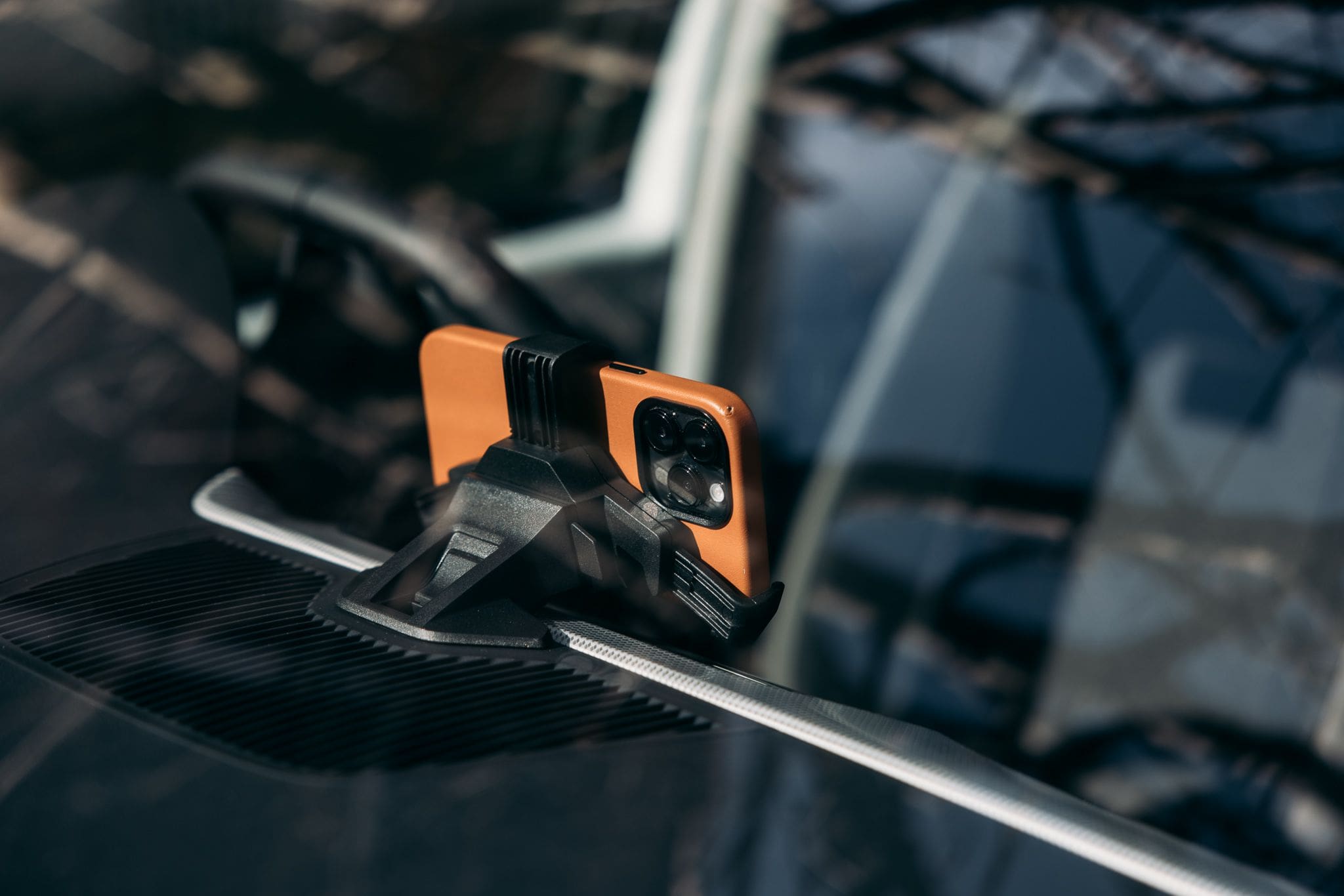 Insurance up for renewal?
Get an AA Car Insurance quote online and save up to  20% or €180 when you buy online*.
Get a quote
What is the VW e-Up like to drive?
Great fun, efficient, easy to park and get around town
We were hearing great feedback about the e-Up, but to be honest, we were a little sceptical. By the time we were 500m down the road after collecting it, we were convinced! It's so much fun to drive! It feels more like a go-kart than a car. Every time we got in it, we had a smile on our face.
The e-Up has a 61kW Front Wheel Drive motor. That turns out 83hp and 210Nm torque. So those figures are rather unimpressive, but the e-Up only weighs 1,248kgs. You also have the added benefit of that seamless and effortless acceleration that the electric motor gives you. It does the 0-100km/h sprint in 11.9 seconds, but it feels a lot faster. Top speed, if you fancy it, is 130km/h.
What is the range of the Volkswagen e-Up?
Good range from a small battery
The Volkswagen e-Up has a WLTP range of up to 260km. But that figure can be a bit optimistic at times. So we would give the e-Up a more dependable range figure of about 200km-220km. On the motorway in winter it could drop to 160km. Having said that, on a quiet Sunday spin, we were on course to get 300km out of a charge.
The battery is 36.8kWh, 32.3kWh of which is usable. With 7.2kW AC charging, you will get a 0-100% charge in around 5 hours. On DC, the figure is a little disappointing. The e-Up will peak at 37kW, meaning that you will take 48 minutes to get from 10% to 80%.
Which VW e-Up should I buy?
Only one to go for!
Prices start off at €27,850. But there isn't an option to upgrade the motor, battery or interior. So in essence there is only one choice. You can upgrade the alloy wheels and the exterior paint. Considering the low price of the upgrades, we'd say just go for whatever option you like the look of!
Is the Volkswagen e-Up safe?
Good occupant protection, but missing some safety assist features
The VW e-Up scored well for Adult Occupant at 81% and Child Occupant at 83%. It fell down on Vulnerable Road Users at 46% and Safety Assist at 55%. Overall, the e-Up scored 3 out of 5 stars in the 2019 NCAP tests.
Verdict
Makes a very compelling case
The Volkswagen e-Up is great fun to drive. It's nippy, nimble and easy to manoeuvre. Parking is easy. Although range isn't huge, it's more than enough to cover the vast majority of driving. It would only be an issue on a day when you are doing more than 250km.
There is good space inside for a car of this size. The interior is not luxurious, but you get plenty of creature comforts. With a price well under €30,000, you get plenty of value for money here. It put a smile on our faces every time we drove it. Dare we say, it has been one of our favourite cars so far this year!
Spec Check ⚙️
Volkswagen e-Up!
Range
Up to 260kms WLTP, 200-220km real world estimate
Charging
AC – 7.2kW, DC – 37kW peak
Co2
0g/km at the tailpipe
Luggage capacity
250 litres, no frunk.
Watch the YouTube Review of the Volkswagen e-Up!
And don't forget to subscribe!